Patriots
Importance of Ted Wells's independence contested in latest Deflategate court filings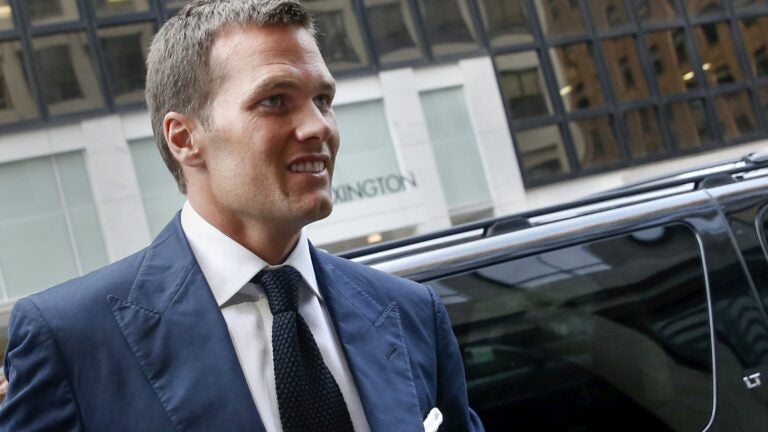 While Tom Brady is practicing at Patriots training camp, lawyers for the NFL and NFL Players Association are busy in New York.
In a pair of separate motions filed in Manhattan federal court Friday, the two parties battling over the Deflategate suspension facing the Patriots' quarterback further laid out their arguments ahead of upcoming settlement conferences.
Prominent among the contested issues in the court documents obtained by The Boston Globe are the degree and significance of the independence of NFL-appointed investigator Ted Wells. NFL Commissioner Roger Goodell hit Brady with a four-game suspension for his role in Deflategate based on the findings of Wells's report on the scandal.
[fragment number=0]
[fragment number=1]
According to Sports Illustrated legal analyst Michael McCann, the NFL may have undercut such an argument by previously publicly touting Wells' independence.
"The likely problem for the NFL in making this argument is that the NFL has consistently assured Brady, the NFLPA and the public of Wells's independence,'' McCann wrote.
In their brief filed Friday, the NFLPA again identified Brady's lack of proper notice of potential punishments, as well Goodell's lack of impartiality, as reasons the arbitritration decision should be overturned.
[fragment number=2]
[fragment number=3]
U.S. District Court Judge Richard M. Berman, who is presiding over the case in New York, previously asked both parties to tone down their rhetoric in the months-long scandal. That didn't stop individuals connected to both sides from issuing statements to USA Today on Friday.
"Nobody can dispute they ignored science and made this whole thing up as they went along,'' NFLPA assistant executive director of external affairs George Atallah told USA Today. "Our legal briefs and exhibits speak for themselves. Anything else they say is just rhetoric.''
Also speaking with USA Today, an attorney for the NFL, Daniel L. Nash, asserted that the NFLPA's case has no basis in the law or the league's collective bargaining agreement.
"[Brady] didn't present any evidence that challenged the conclusions in the Wells Report about the Patriots employees,'' Nash said Friday. "And the bottom line is that the commissioner made a judgment that this was conduct detrimental, and under the collective bargaining agreement, he has the authority and, in fact, the responsibility to impose discipline in that circumstance.''
The two parties may not agree on much, but both hope to reach a resolution by the start of the 2015 NFL season.
Collection of other Goodell punishments
[bdc-gallery id="121318″]