Patriots
Why everyone else hates the Patriots, in 97 words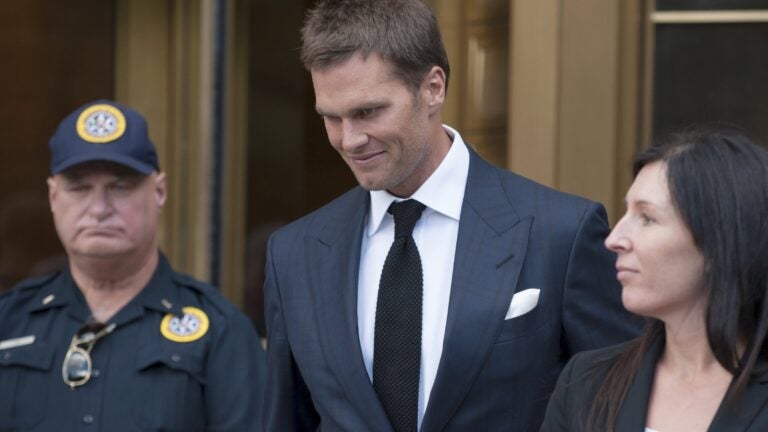 Drew Magary knows why everyone outside of New England hates the Patriots.
The writer for Deadspin, GQ, and others is not super fond of the Pats, either, but says he actually feels a little bad for them this year, what with seven months of deflated-football coverage and all.
Magary is uniquely qualified to explain the national dislike for New England's football franchise. Each offseason, he pens a Deadspin series called "Why Your Team Sucks'', trolling thin-skinned fans of each team. Last year, with the Patriots in a 10-year title drought, Magary wrote:
"Every Tom, Dick, and Sully thinks a player who would dare play for another team besides the Patriots, or even consider getting more money in free agency, is unworthy of being a [Bill] Belichick Man.

Such is Belichick's master manipulation of the media that he can make ANY move and have people searching for the hidden brilliance behind it. He can never just do something DUMB.''
Magary hasn't yet written his Patriots column for this year, but he was generous enough to share five minutes of his time and answer some questions on his usual approach.
— Which stereotypes about Patriots fans get proven true in your interactions with them?
Drew Magary: Sarcastic without being funny or charming. Doomsayers. Always dipping. Bad stubble. The usual.
— Are Patriots fans the easiest to make fun of? I feel like writing the Texans column would be kind of hard, but the Patriots column would pretty much write itself.
DM: It's hard now because the world has hated Boston fans for so long now that most of our grievances have already been covered. I'm also in the odd position of AGREEING with them when it comes to the Ballghazi disaster. Roger Goodell has made strange bedfellows.
— Drew, this is just about winning, right? Everyone else hates the Patriots because they're so great?
DM: F— you.
— What's newly-sucky about the Patriots this year?
DM: They have no defensive backfield. That's what I'm clinging to this go-round.
— I heard you on Toucher & Rich last year say that people e-mail you ideas for these columns in the summer because they know they're coming. Have Pats fans been quieter this year, or more vocal?
DM: Oh, they never shut up. There's no quiet period with Boston fans.
— Are you saving the Patriots column for last?
DM: I'm going by draft order, so yes. And because they suck.
Photos: Top 10 Recent Patriots Controversies, Ranked
[bdc-gallery id="466902″]