Patriots
Devin McCourty on playing cornerback again: 'I don't think it looked great'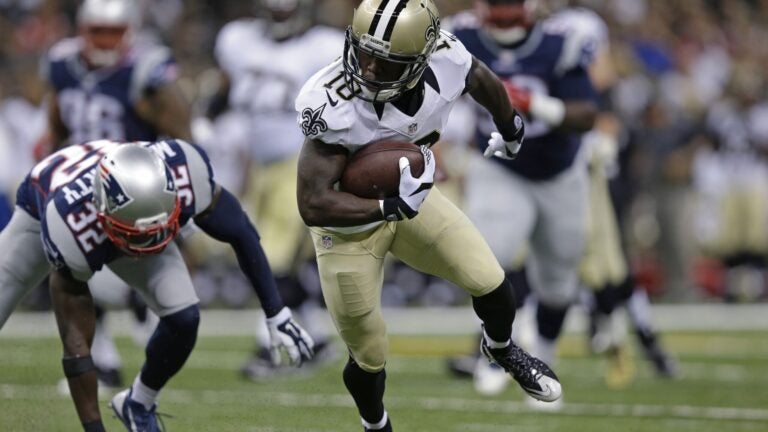 Devin McCourty doesn't think he looked the answer to the Patriots' questions at cornerback during last night's preseason win over the New Orleans Saints.
"It didn't feel great, and I don't think it looked great so we'll see,'' he said of his reps at his former position, per CSN New England.
McCourty was a cornerback when Bill Belichick picked him in the first round of the 2010 draft and he even made a Pro Bowl in his rookie season, but struggled in his follow-up. He was converted to safety midway through the 2012 season and is now one of the league's better players at the position, having been second team All-Pro in 2013.
McCourty said he believed Saturday night's game was the first in which he'd lined up as a cornerback in three years.
"I hope it's not permanent,'' McCourty said. "As a player, that's out of your control.''
As critical as McCourty was of his performance, it wasn't without its bright spots, which included breaking up a touchdown pass to Brandon Coleman. But the bad outweighed the good, as was the case when he was beaten by second-year wide receiver Brandin Cooks on a 45-yard touchdown throw from Drew Brees:
[fragment number=0]
Belichick was less critical of McCourty in his conference call with reporters Sunday, chalking the play up more to good execution by Cooks and Brees than poor play by his guy.
"Obviously, it could have been defended a little bit better,'' he said. "I wouldn't say it was – I've seen a lot worse defense than on that play, but it wasn't good enough because Brees made a great throw, Cooks ran a great route, ran through the ball.
"It was a good play for us to learn from, and again, sometimes in practice you pull off those plays at the end and avoid the contact,'' he continued. "Would you have it? Wouldn't you have it? Would it have been complete? Would it been incomplete? All that shows up in the game, so we can definitely learn from that.''