Patriots
Man recounts chanting 'Free Tom Brady' at Roger Goodell in Maine grocery store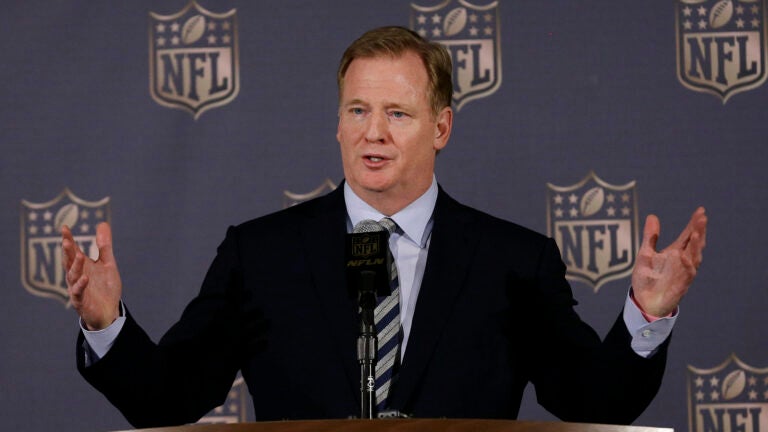 Mike Marcello forgot to pick up green peppers.
That small misstep, however, led to a grocery-store encounter two weeks ago many New England Patriots fans would relish.
Peppers in hand, Marcello arrived at the self-checkout at a Hannaford supermarket in Scarborough, Maine. That's when he saw NFL Commissioner Roger Goodell and his wife unpacking their grocery cart.
"I started to chant 'Free Tom Brady! Free Tom Brady!''' he recalled in a video posted on the YouTube channel of Portland, Maine radio station WJBQ.
[fragment number=0]
"No one knew what was going on, other than this crazy man yelling 'Free Tom Brady,''' Marcello said.
However, Marcello — who is the sales director for four Maine radio stations — said he was redeemed the next day, when coworkers congratulated him at the office.
"For one day finally, I was loved,'' he said.
Well, at least it isn't the most passive aggressive way to troll the commissioner.
Other NFL suspensions by Roger Goodell
[bdc-gallery id="121318″]