Patriots
Boston ranks remarkably poorly in ESPN's four-sport 'Ultimate Rankings'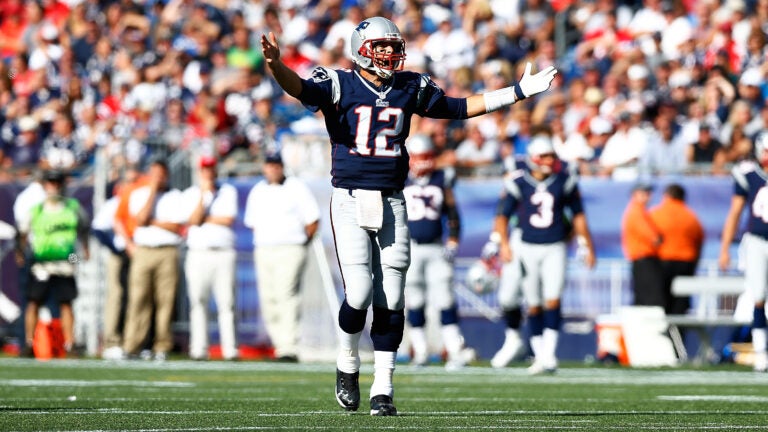 In terms of on-field performance, few teams in the four major American sports leagues have been as successful as the New England Patriots.
And yet out of 122 franchises, the Patriots landed at 25th in a ranking released Tuesday by ESPN. The kicker? That's the best any Boston-based franchise did. The Celtics were No. 57, the Bruins No. 93, and the Red Sox No. 100.
Boston teams have won nine championships this century, but ESPN's "Ultimate Rankings'' aren't based soley on performance. In fact, wins were measured only in terms of value per fan dollar, and that metric only accounted for 18.3 percent of their ranking.
The No. 1-overall team was the San Antonio Spurs. The best NHL team was the third-ranked Tampa Bay Lightning. The Seattle Seahawks (No. 5) were the top-ranked NFL team, and the Pittsburgh Pirates were the top MLB team at No. 8.
What's dogging Boston teams? Affordability mostly.
"The presence of Brady, Gronk & Co. make it easier to absorb the cost of attending a game, which is where the Patriots lag in our rankings,'' ESPN writes. "They rank 90th in affordability, with the league's most expensive average ticket at $122.''
Below are the categories ESPN.com used to determine their rankings. To understand how they came to use these categories and see all of the rankings, check out the story on ESPN.com.
Affordability (11.3%): Price of tickets, parking and concessions

Coaching (3.2%): Strength of on-field leadership

Fan relations (25%): Courtesy by players, coaches and front office toward fans, plus how well a team uses technology to reach fans

Ownership (13.1%): Honesty; loyalty to core players and the local community

Players (14.6%): Effort on the field, likability off it

Stadium experience (9.8%): Quality of arena; fan-friendliness of environment; frequency of game-day promotions

Title track (4.6%): Championships won or expected within the lifetime of current fans

Bang for the buck (18.3%): Wins in the past two years per fan dollar, adjusted for league schedules
Boston MVPs through the years
[bdc-gallery id="137357″]