Patriots
Report: Nate Solder has torn biceps, will miss rest of season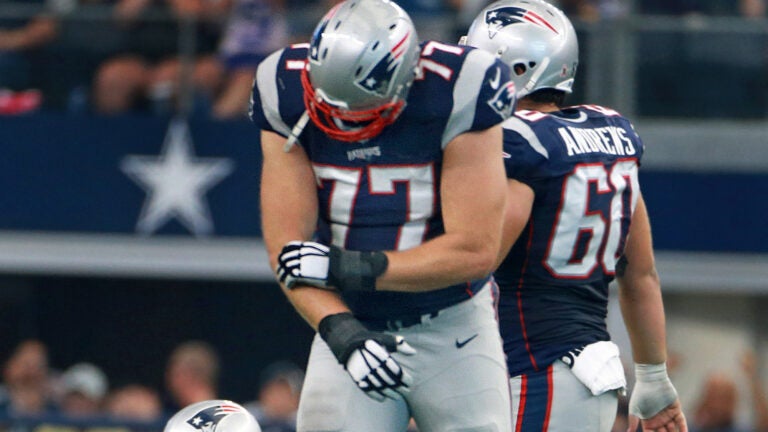 The Patriots' shuffling on the offensive line may turn into scrambling sooner than later.
Left tackle Nate Solder has a torn biceps and will miss the rest of the season, according to Jim McBride of The Boston Globe.
Solder left Sunday's game against the Dallas Cowboys with what was announced as an elbow injury. Marcus Cannon filled in when Solder went down, and he is the most logical choice to plug into the starting offensive line.
Solder has missed just one game in his career, a 2013 Week 16 tilt with the Baltimore Ravens. In that game, Logan Mankins kicked over to left tackle and Josh Kline filled in at left guard. Expect Cannon to play right tackle, with Sebastian Vollmer flipping over to the left side.
If anyone is equipped to handle a loss at left tackle, it's the Patriots. According to stats website Pro Football Focus, Brady has spent an average of 2.06 seconds in the pocket per snap, the lowest in the NFL.
That being said, this is the first dose of adversity the Patriots have faced all year. How they respond to that adversity could have an impact on the outcome of their season.
Bill Belichick's not mad; this is just his RBF
[bdc-gallery id="116024″]