Patriots
Tom Brady is the most handsome, and other highlights from Julian Edelman's Reddit AMA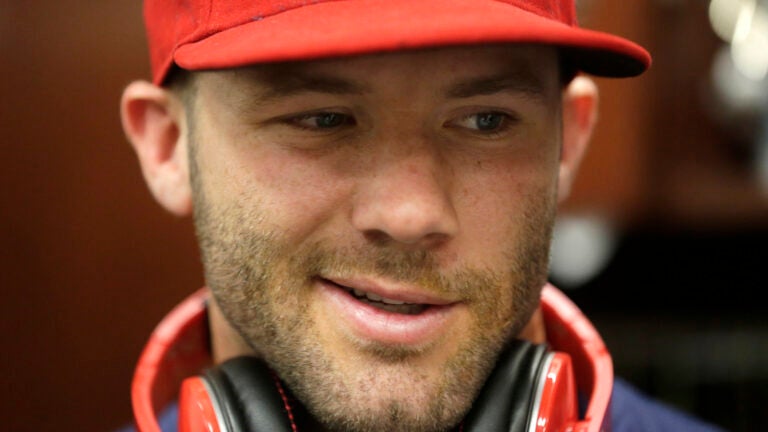 Julian Edelman has always had a strong, perhaps eccentric, sense of humor. It was on full display Tuesday during the Patriots wide receiver's "ask me anything'' series on Reddit.com.
Edelman fielded questions about Bill Belichick and Ernie Adams. He ranked his top NFL wide receivers, and revealed his nickname for Dion Lewis.
Here are some of the highlights from the AMA:
Q: Who are your top 5 WRs?
A: odell, jordy nelson, steve smith, julio is a beast, demayrius thomas – no particular order just guys that are
Q: Who's had the biggest influence on you since joining the pats?
A: everyone's had their own influence – stuff from tom, from welker – from bruschi – its the patriot way you learn from the system
Q: Can Gronk read?
A: he can read coverages
Q: What's [Bill] Belichick's spirit animal?
A: a crow he sits back in the crows nest making the calls
Q: What does "pink stripes'' on Ernie Adams white board mean?
A: one of lifes mysteries
Q: Can you please answer as to what was being said between you and Tom [Brady]?
[fragment number=0]
A: tom: bro i like burgers jules: nah bro you like hummus
Q: Who's more handsome: Tom or Jimmy [Garoppolo]?
team tom but jimmy is a handsome fella
Q: Have you and the guys come up with a nickname for Dion yet?
A: i call him the jitterbug https://www.youtube.com/watch?v=pIgZ7gMze7A
Q: If that pass to Amendola in the divisional playoff game were a burger, what condiments would you put on it?
A: L,T,P,O american toasted brioche bun and some special sauce if you know what i mean boyyyyys
Q: What music do you listen to to get pumped up before games?
A: drake, jay-z, kings of leon, acdc and chill house too – too wide range im crazy
Bill Belichick's best Patriots draft picks
[bdc-gallery id="139049″]