Patriots
Admit it: This Indiana bakery's Tom Brady cookies are pretty funny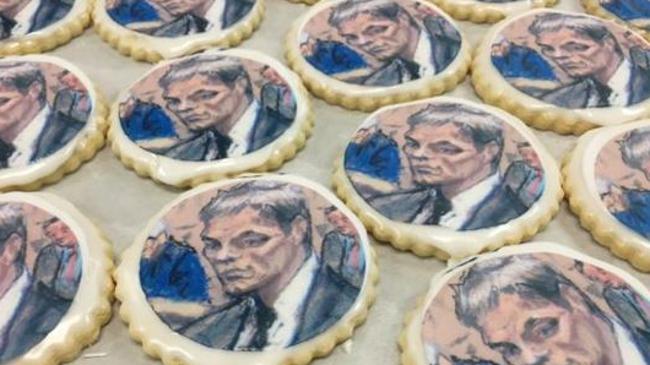 Colts fans aren't passing up on a sweet chance to troll the Patriots about Deflategate ahead of Sunday's game.
Taylor's Bakery, one of the oldest in the state, is feeding Colts fans' appetite for a win with cookies and cakes that reference the scandal. Sunday's game will be the first time the two teams play one another since last year's AFC Championship, where the Colts raised concerns about the air pressure in the Patriots' footballs and launched the investigation that became Deflategate.
They're selling some Tom Brady "monster'' cookies with his infamous Deflategate court room sketch, which they printed up in bulk.
[fragment number=0]
They've also made a Deflate-cake, a chocolate frosted football-shaped cake with a squashed top.
[fragment number=1]
[fragment number=2][fragment number=3]
And of course, some cookies in the shape of shattered smartphones.
[fragment number=4]
[fragment number=5]
While some Patriots fans took to the bakery's Facebook to shame their efforts, others, like this fan sporting a Rob Gronkowski jersey, stopped by for a taste of Brady.
[fragment number=6]