Patriots
Odell Beckham Jr. introduced himself to the Patriots with an 87-yard touchdown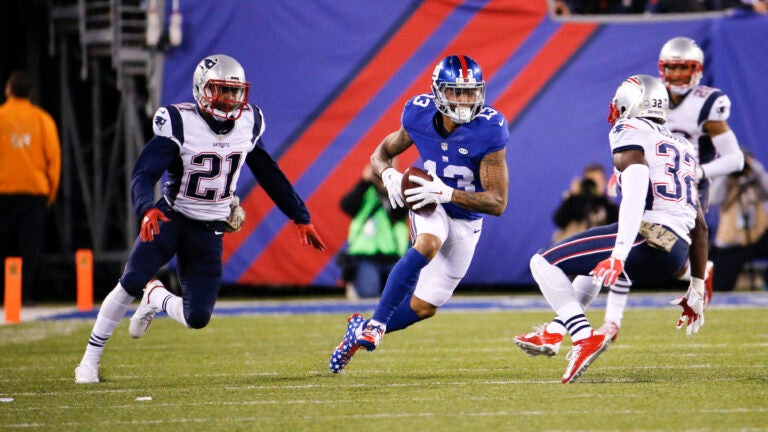 The Patriots' defense just found out what all the fuss has been about.
On his first career touch against New England, Giants wide receiver Odell Beckham Jr. left a pair of scorched defenders in his wake on an 87-yard catch-and-run touchdown. After New York's 23-year-old, second-year star snagged a pass from Eli Manning, Patriots cornerback Malcolm Butler, in coverage on the play, collided with teammate Devin McCourty, clearing the way for Beckham to run the rest of the way for the game-tying touchdown.
[fragment number=0]
[fragment number=1]
The 87-yard touchdown was the longest score of Beckham's career. It was also the longest ever allowed by a Patriots team coached by Bill Belichick. The impressive score pulled the Giants even with the Patriots, 7-7, in the first quarter on Sunday at MetLife Stadium.
[fragment number=2]