Patriots
Saturday Night Live's 'Black Jeopardy' thinks Tom Brady still owes us an explanation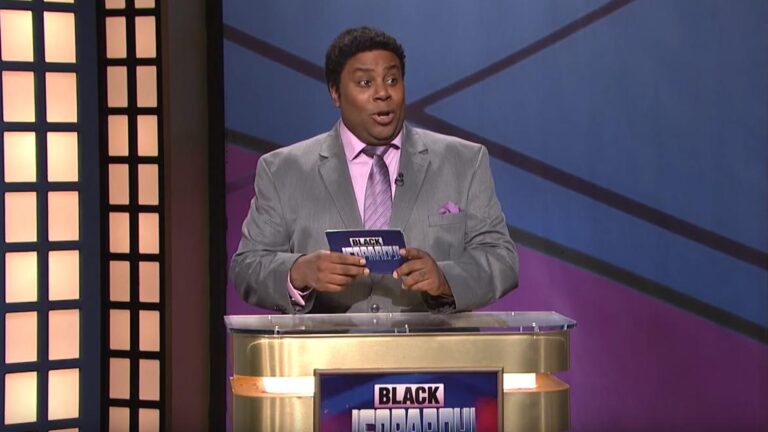 Saturday Night Live's latest episode of Black Jeopardy featured host Elizabeth Banks as "Allison,'' the only white contestant cluelessly stumbling through the parody game show.
"I dated a black guy once, so I don't see color,'' she said. "It's just Jeopardy to me.''
"OK, we'll see how that goes,'' responded Kenan Thompson, as the show's host, Darnell Hayes.
[fragment number=0]
After falling behind on several questions — from categories including "Who's Try'na,'' "Shaking My Head,'' and "White People'' — Allison jumped to answer the question, "After everything he did, he try'na act like he don't owe us an explanation.''
"Who is Bill Cosby?'' she said, nodding in self-assurance.
Wrong.
"No. I'm sorry, but no,'' Hayes said. "The answer was Tom Brady. [I'm] tired of of him winning all the time, you know?''
Later, after losing the Daily Double, Allison exhaustedly proclaimed, "It's just no matter what I do, I can't win.''
Ding ding ding.
"Yes!'' Hayes said. "That is the blackest thing you said all day, Allison! All of the points go to you!''