Patriots
Tom Brady says his ankle is 'feeling better'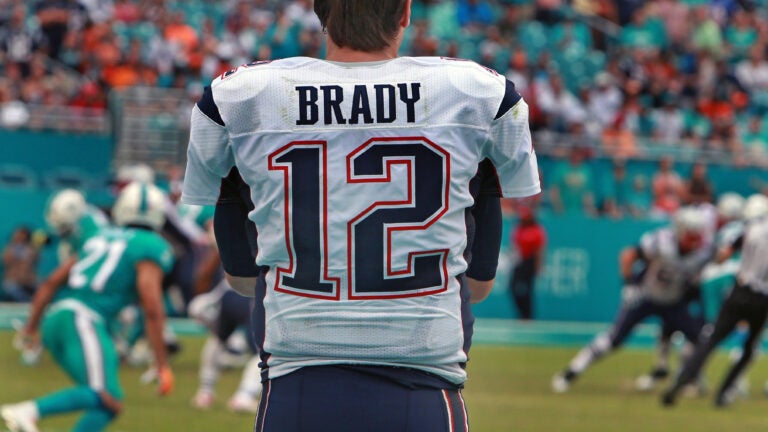 Tom Brady took the podium Wednesday without a noticeable limp and said his ankle is "feeling better.''
Brady suffered his reported ankle sprain in the second quarter of the Patriots' 20-10 loss to the Dolphins. He dropped back to pass, and as he threw, Ndamukong Suh fell onto the back of Brady's legs.
It looked ugly at the time, as Suh is over 300 pounds. Brady limped off the field, but returned to the game, and played until the final drive of the fourth quarter when he was replaced by backup Jimmy Garoppolo.
After the game, Brady had an apparent limp and said he was "pretty sore'' but the injury should be all right.
On Wednesday, reporters took video of Brady's approach and departure from the podium.
[fragment number=0]
[fragment number=1]
Tom Brady Career Timeline
[bdc-gallery id="117672″]