Patriots
Patriots' Danny Amendola on offending carport: 'It's legal'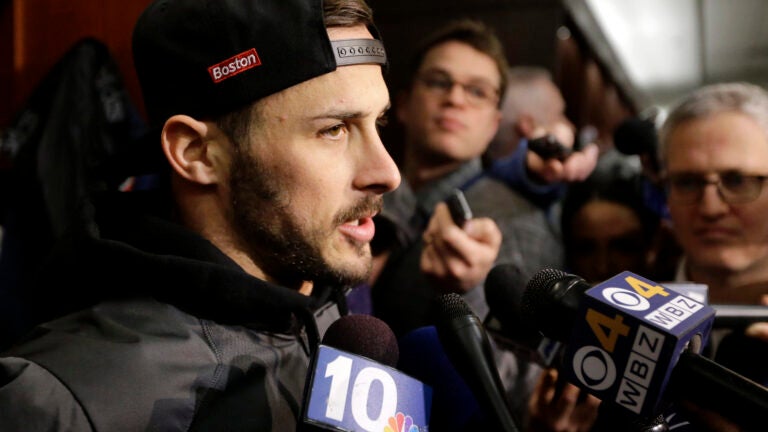 PROVIDENCE, R.I. (AP) — New England Patriots player Danny Amendola says the carport that has drawn griping from his neighbors in a historic district in Providence is legal and comes in handy.
Amendola spoke to Boston's WEEI-FM on Monday about the minor kerfuffle in his neighborhood over the temporary carport, which he put up so he could get to practice on time if it snows.
Some residents complained it was out of keeping with the neighborhood's character.
When asked on Ordway, Merloni and Fauria whether he would give the carport to one of the hosts, he replied, ''I still need it, man,'' adding, ''It's legal and it comes in handy.''
Amendola hadn't previously commented on the carport.
He told the city he would take it down next month.