Patriots
Having a catch is not a game for Tom Brady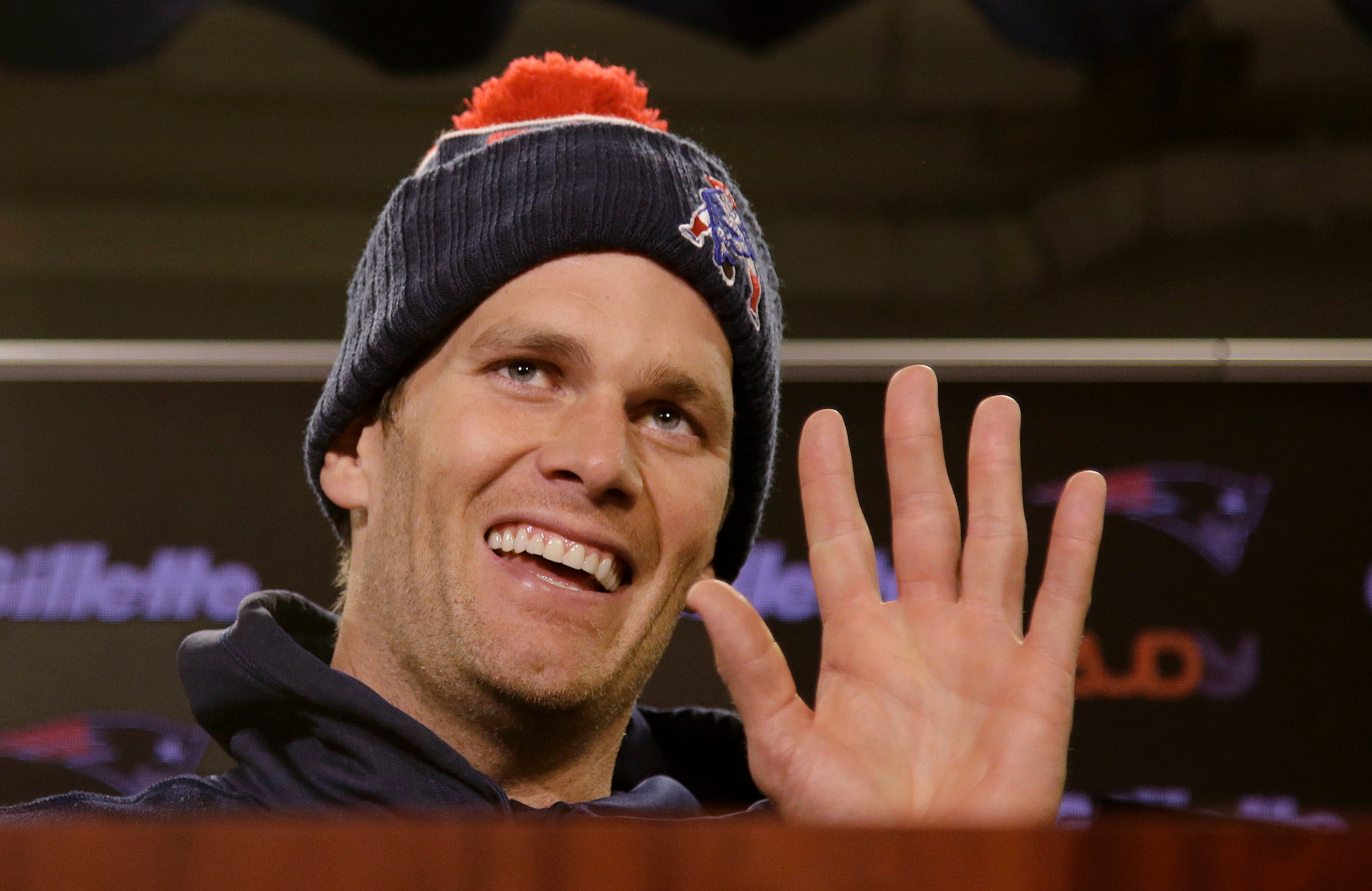 Tom Brady does not play catch. It's work.
The four-time Super Bowl champion turns the simple, pleasant concept of having a catch into a high-octane, high-pressure exercise, according to The Wall Street Journal.
Some of Brady's Patriots teammates have learned about this the hard way.
From the The Wall Street Journal:
Brandon LaFell was only two weeks into his first offseason workout period with the Patriots last summer when Brady approached him and asked: "Catch with me a few times?'' LaFell jumped at the opportunity and readied himself for a simple game of catch with his new quarterback.

"We're five yards apart, in the locker room, so I'm thinking this will be some soft-touch stuff,'' LaFell said. "Then he starts doing his footwork, flicking his hips, just zipping the ball, all in the locker room.''

LaFell was stunned. "I'm just looking around saying: 'Why didn't anyone warn me about this?''' he said, adding that he wasn't wearing gloves to soften the speed of Brady's fastballs. "That's when I knew this was a whole different approach.''
Whether it is on a Sunday before a 1 p.m. game or during the offseason, Brady takes having a catch very seriously. Former NFL All-Pro tight end Tony Gonzalez told The Wall Street Journal's Kevin Clark about going to meet Brady for a catch last summer in California only to find a posse which included a throwing coach, former major league pitcher Tom House, and nutritionists.
Read more about what it's like to have a catch with Tom Brady at The Wall Street Jounal.
Brady's perfectionism and attention to detail might just go all the way back to second grade.
"I think I've always been pretty disciplined,'' Brady said Monday on WEEI's "The Dennis and Callahan Morning Show. "I remember when I was probably second or third grade I was going to the gym with my dad in the morning and my sisters, they were all athletes. I remember I would have to do 25 pushups and 25 sit-ups and a hundred jump rope every day. I would bet the trainer that I would do that. When I was in high school I put in a workout every morning at 6 o'clock with our strength coach. I was kind of the one guy who just always loved doing those things. In college I spent a lot of time trying to do different things.
"I always joke there was a reason I was the 199th pick [in the 2000 NFL Draft], because I was never really in a way the most talented physically. I lasted that long for a reason. So I've just tried to continue to find ways to improve. Every year I'm just trying to refine something and make it a little bit better, and trying to find areas in my game I can improve, whether it's my throwing mechanics.''
Practice makes perfect — and Brady has been known to flirt with football perfection.
Timeline of Deflategate Controversy
[bdc-gallery id="106353″]