Patriots
Julian Edelman isn't worried about reinjuring foot: 'If it goes, it goes'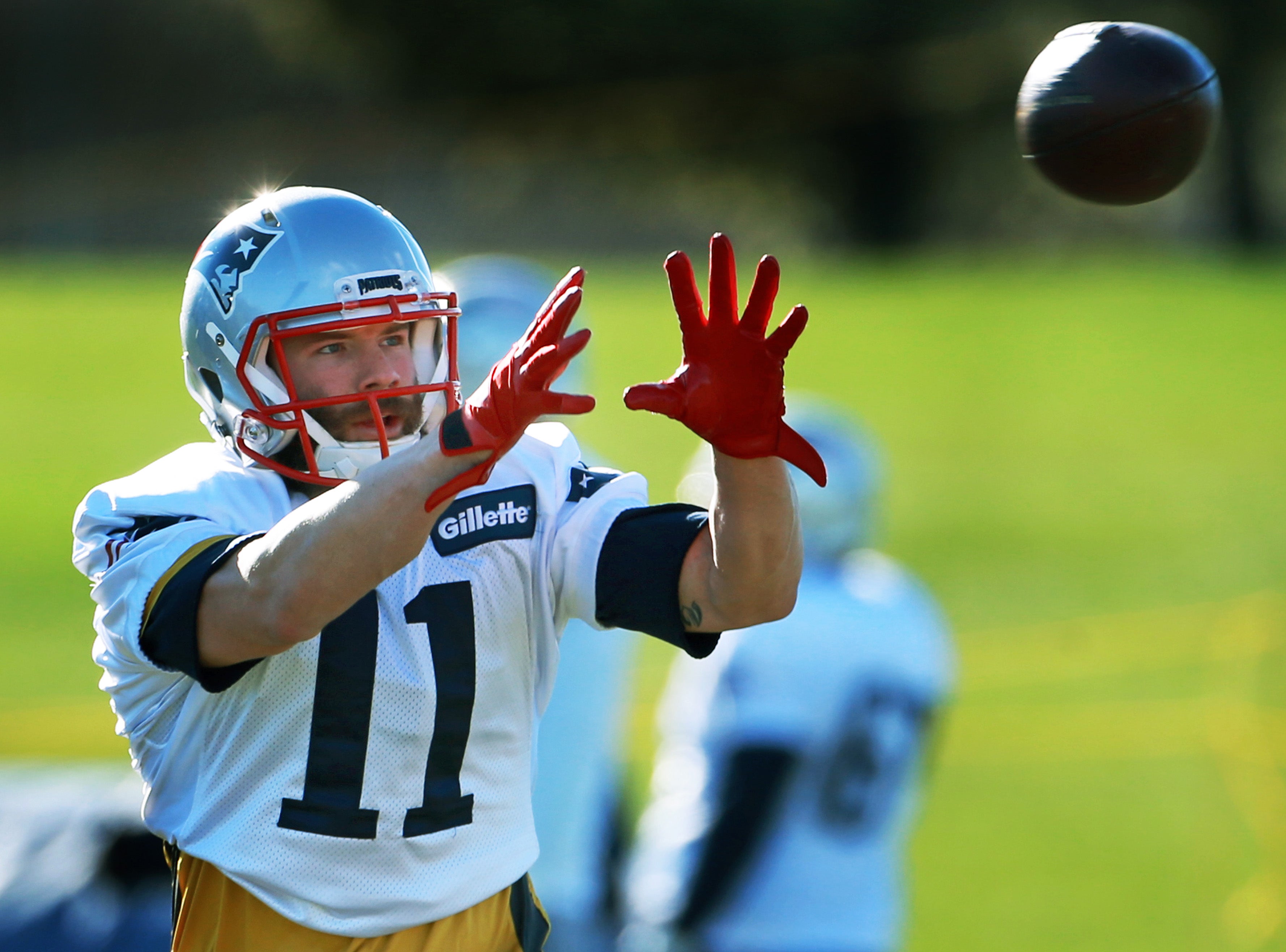 Julian Edelman will reportedly play with a steel plate in his cleat this week to protect the foot he broke in Week 6 against the Giants. The plate will adjust the way he cuts and changes direction.
But he told reporters Monday he's not nervous, he's focused. The receiver was reportedly cleared to play in the Patriots' playoff opener against the Chiefs.
"I'm going to go full throttle regardless. If it goes, it goes,'' Edelman said Monday after practice, via ESPN.com. "I'm kind of my worst enemy when it comes to that, trying to over-push things. … We've had our staff work with me to keep me from hurting myself. So I think we've handled it pretty decent.''
Edelman moved well at practice, making aggressive cuts, according to reporters.
"There's no dipping the toe in here; it's just diving in,'' Edelman said.
[fragment number=0]
Brady and Edelman reportedly spent extra time together after practice to bring Edelman back up to speed, though the receiver has been attending practice since Dec. 11.
"People don't realize, you put a lot into this, not just during the season but before the season. It's a 12-month job and I put my heart and soul into everything I do to get ready for the season,'' Edelman said. "To not be able to go out there and compete with the guys that you work hard with every day in the spring and summer, it sucks.''
Brady emphasized in a Nov. 16 interview with WEEI that Edelman is "just too good of a player'' to be replaced. And via ESPN.com, the Patriots offense has converted 50 percent of its third downs with Edelman on the field. Without him, their conversion rate drops to 33 percent.
Edelman's presence should give them a boost against the Chiefs, who have the second best third-down defense in the NFL, holding their opponents to a 33.2 percent conversion rate.
Boston's Biggest Bros
[bdc-gallery id="463135″]