Patriots
Chandler Jones will reportedly start against Chiefs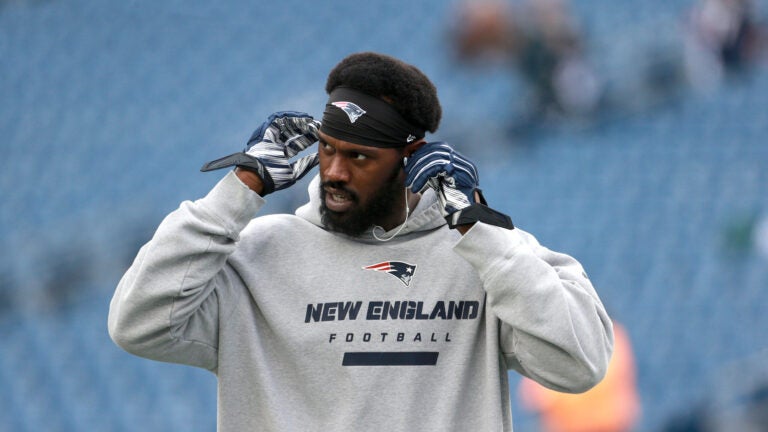 Chandler Jones's off-field incident will reportedly not lead to immediate punishment. The Patriots defensive end will start for the Patriots against the Kansas City Chiefs, according to Scott Zolak, color analyst for the Patriots broadcast.
[fragment number=0]
[fragment number=1]
Jones attended all practices and meetings following his trip to hospital Sunday after reportedly having a bad reaction to synthetic marijuana.
"I want to start off by saying I made a pretty stupid mistake this weekend,'' Jones said Thursday, adding, "This weekend is probably going to be – I'm trying, I'm focusing on probably the biggest game of my life. I'm just trying to clear this, but like I said, I made a stupid mistake.''
Bill Belichick appeared frustrated when quizzed Thursday about Jones's usage for the game, and said, "We'll see Saturday.''
"There's nothing more important to me personally than the health and well-being of players and staff at this organization,'' Belichick said.
This season, Jones is fifth in the NFL with 12.5 sacks, and has contributed significantly in run defense, racking up 44 tackles. He also has an interception.
[fragment number=2]
Boston MVPs through the years
[bdc-gallery id="137357″]