Patriots
Julian Edelman says he feels 'good enough to go next week'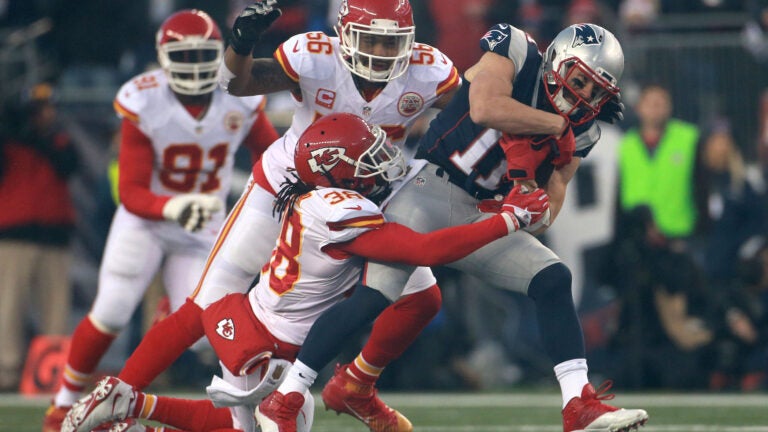 Julian Edelman's foot appeared to hold up in the Patriots' 27-20 win over the Chiefs. Before the opening kickoff, the receiver charged onto the field in his typical manner, and closed out the game with 12-yard reception that clinched a victory.
"Everyone's sore,'' Edelman told reporters Saturday after his team's win. "I finished the game and feel good enough to go next week. If it goes, it goes.''
The Patriots receiver entered the game after missing seven while recovering from a broken foot. Edelman reportedly wore a steel plate in his cleat during the game to protect the fractuce. Afterwards, he said he was "comfortable'' planting and changing direction.
Edelman was critical of his performance, mentioning he had too many drops. Still, his first two receptions went for first downs, and he finished with 10 receptions for 100 yards.
"He's one of the most determined young men on this team,'' Tom Brady said in his postgame press conference. "He's got as much heart as anybody.''
Edelman told reporters he did not get an X-ray following the game, then later said Patriots players can't talk about injuries.
"I was like a kid opening presents on Christmas or Hanukkah,'' Edelman said of returning for the playoff opener, adding, "Almost felt like the first game of the year.''
Fantastic photos from Patriots vs. Chiefs
[bdc-gallery id="464245″]