Patriots
Andy Reid says Chiefs had 'a little bit' of headset trouble against Patriots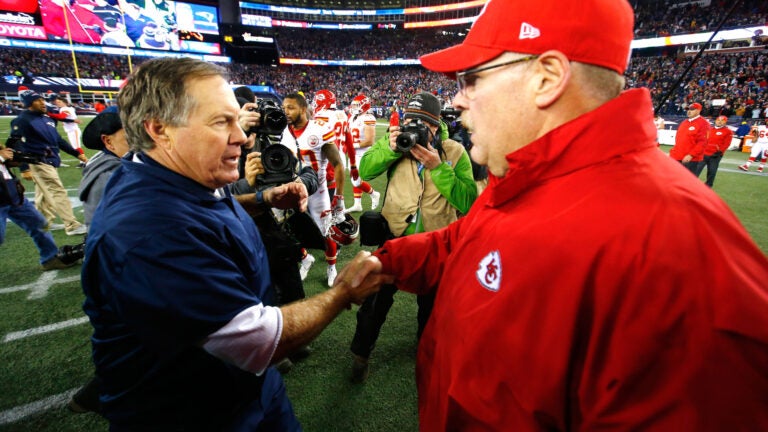 KANSAS CITY, Mo. (AP) — Chiefs coach Andy Reid says his team experienced problems with their headsets during Saturday's playoff loss in New England, though they worked fine in the crucial final minutes of the game.
Reid said the problem occurred in the first half between the coaching staff and the radio in quarterback Alex Smith's helmet.
But Reid said they cut out ''just a little bit, not much,'' and did not think that they were anything out of the ordinary.
It's not the first time that headsets had trouble at Gillette Stadium.
In the regular-season opener, Pittsburgh complained the coaches' headsets were filled with the Patriots' radio broadcast of the game. Steelers coach Mike Tomlin later said his coaches have had problems with headsets every time they play at New England.
The Patriots beat the Chiefs 27-20 on Saturday.
___
AP NFL website: www.pro32.ap.org and http://twitter.com/AP_NFL