Patriots
NFC championship game: Panthers, Cardinals to face off for spot in Super Bowl 50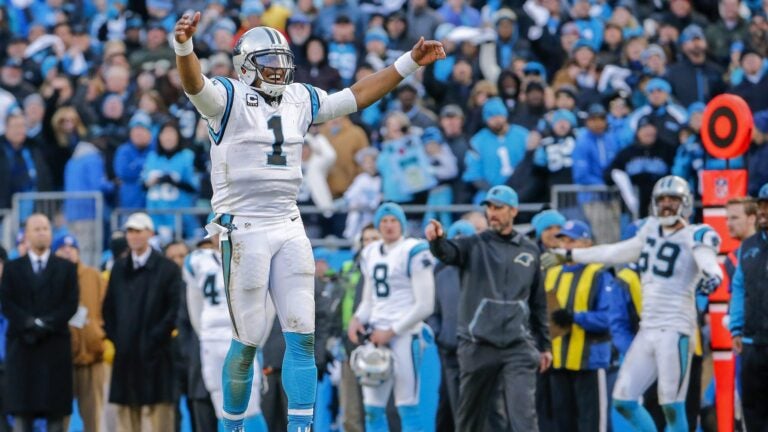 CHARLOTTE, N.C. (AP) — Cam Newton and the Carolina Panthers will host the NFC championship game for the first time after knocking out the two-time conference champion Seattle Seahawks 31-24 on Sunday.
The top-seeded Panthers (16-1) will host the Arizona Cardinals next Sunday for a spot in the Super Bowl. The Cardinals (14-3) beat the Green Bay Packers 26-20 in overtime on Saturday night.
Newton threw a touchdown pass, Luke Kuechly scored on an interception return and the Panthers raced to a 31-0 halftime lead before holding off a second-half surge by the Seahawks.
It is Carolina's fourth appearance in the NFC title game and first since 2005.
The Panthers and Cardinals have not played this season.
''We were conservative, but at the end of the day, you have to trust coaching,'' Newton said. ''We had a great plan coming in. We just got to keep putting it back together.
''We're getting a lot of guys back, watch this film, get better on it and get ready for Arizona.''
This will be the third time since 2008 the Cardinals have visited the Panthers in a playoff game. In 2008, the Cardinals upset the No. 2-seeded Panthers 33-13 in the divisional playoffs en route to their only Super Bowl appearance.
The Panthers defeated the Cardinals at home 27-16 in the wild card round last season.
__
AP NFL websites: http://pro32.ap.org and http://twitter.com/AP_NFL