Patriots
Patriots on to Denver to face Peyton Manning, Broncos in AFC championship game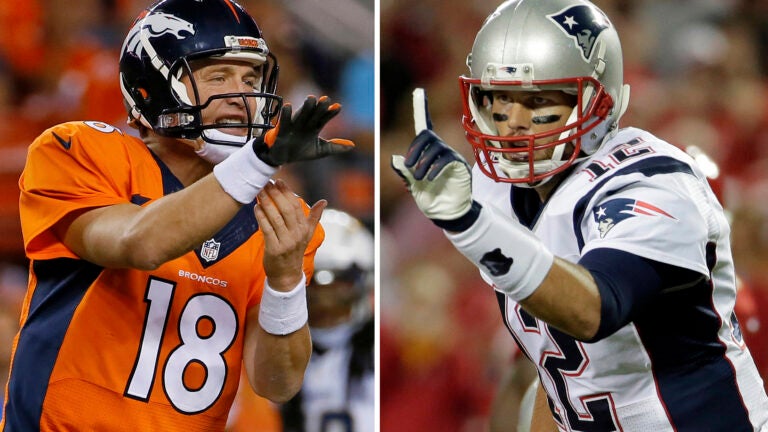 The road to Super Bowl 50 goes through Denver.
The Patriots will travel west to face the Broncos in the AFC championship game with a berth in the Super Bowl on the line. It will be the 17th career matchup between quarterbacks Tom Brady and Peyton Manning, and their fourth in a conference championship game.
[fragment number=0]
The Patriots, the No. 2 seed in the AFC, sealed their spot in the conference title game on Saturday with a 27-20 win over the Chiefs. The Broncos, the No. 1 seed in the conference, ensured they would host the title game with a 23-16 win over the Steelers on Sunday.
"It'll be the Broncos versus the Patriots,'' Manning told CBS' Tracy Wolfson on the field after his team's divisional-round win, downplaying the matchup between the quarterbacks.
[fragment number=1]
The AFC championship game is scheduled to kick off at 3:05 p.m. ET on Sunday, Jan. 24.
"To kind of quote Bill Belichick, we'll be on to New England,'' Manning told Wolfson.
The Broncos defeated the Patriots, 30-24, in Week 12 of the regular season. With Manning sidelined by injury, Brock Osweiler started at quarterback for the Broncos in that win.
It was the Patriots' first defeat of the 2015 season.
[fragment number=2]