Patriots
Patriots place linebacker Jerod Mayo on injured reserve with shoulder injury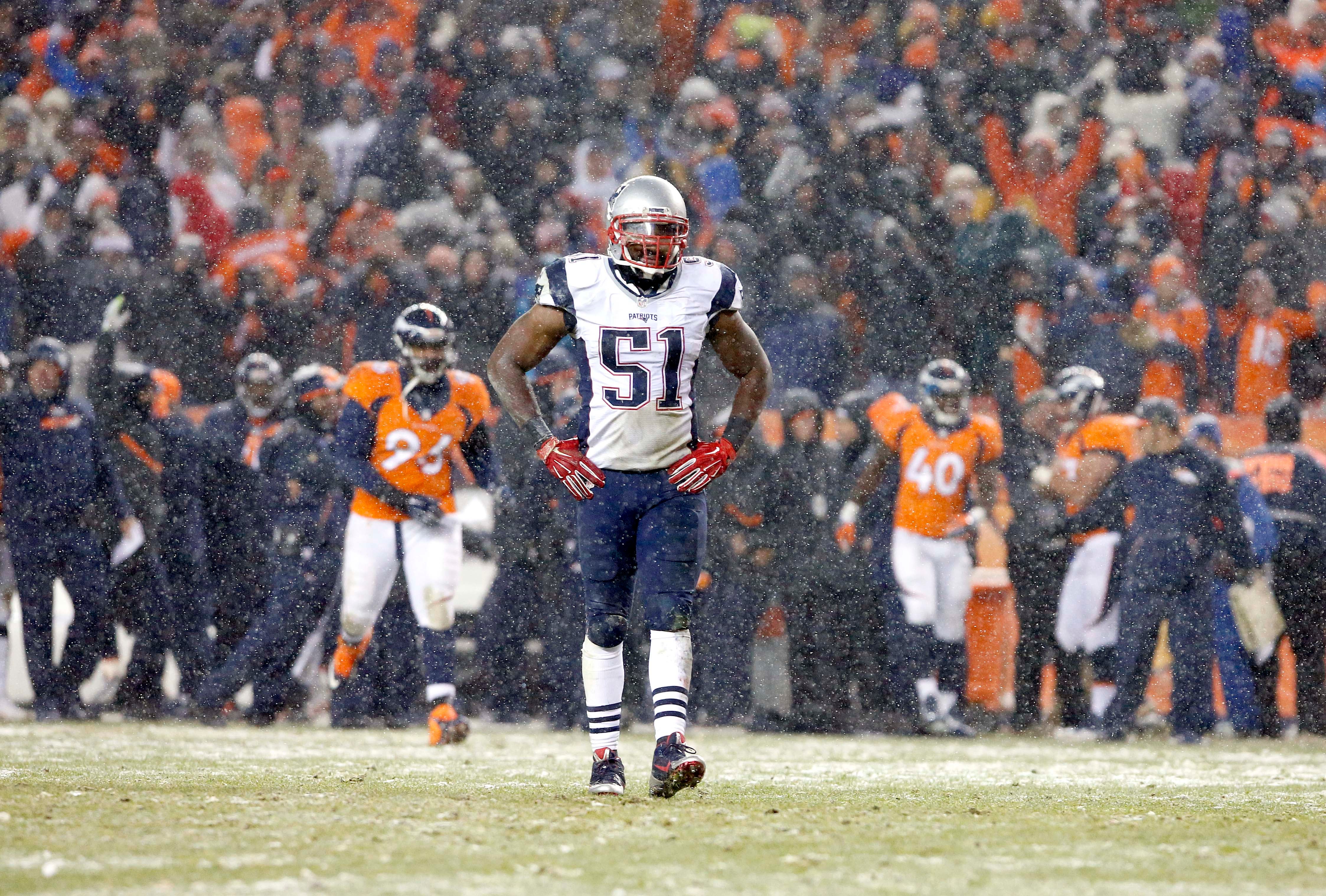 The New England Patriots placed linebacker Jerod Mayo on season-ending injured reserve on Tuesday. He suffered a shoulder injury against the Kansas City Chiefs in the divisional round of the NFL playoffs on Saturday.
Mayo suffered the injury in the third quarter. The veteran's status was initally listed as "questionable'' to return, but he was later ruled out for the remainder of the game. He played seven total snaps in the game before the injury, according to NFL.com.
The Patriots defeated the Chiefs, 27-20, to advance to the AFC Championship Game, where they will face the Denver Broncos on Jan. 24.
Appearing in all 16 regular-season games for the Patriots this season, Mayo notched eight starts, 49 total tackles, one sack and one pass defensed. This is the third straight season to end on IR for Mayo.
Mayo was selected by the Patriots with the 10th overall pick in the 2008 NFL draft. Given the money due him in 2016 if he stays in New England, it is possible Mayo has played his last game for the Patriots.
[fragment number=0]
[fragment number=1]
[fragment number=2]