Patriots
Rob Gronkowski seems to think his 'low blows' response to Broncos is hilarious
Lot of chatter before the AFC Championship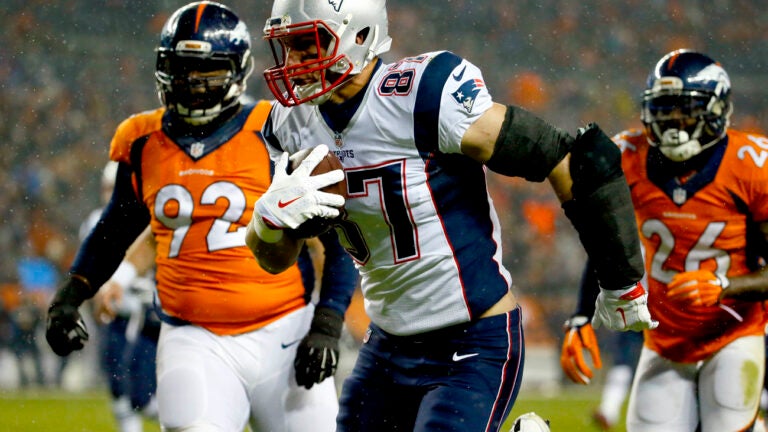 The Patriots and Broncos are in a war of words.
On Monday, Broncos linebacker Brandon Marshall said that Patriots tight end Rob Gronkowski only gets open because he pushes off. Tuesday, Broncos linebacker Malik Jackson called Patriots quarterback Tom Brady a "whiner,'' someone "who definitely throws temper tantrums.'' Then, Denver's Chris Harris said the best way to tackle Gronkowski was to "hit him in the knees.''
"You gotta take his legs out or hold on and wait for everybody, wait for the gang to come on and gang tackle him,'' said Harris.
Gronkowski responded Tuesday evening with this tweet, presented without comment.
[fragment number=0]
The two teams face off in Denver for a trip to the Super Bowl Sunday at 3 p.m.
Bill Belichick's best Patriots draft picks
[bdc-gallery id="139049″]