Patriots
Tom Brady picked his son's hockey game over the end of Steelers-Broncos
No. 1 dad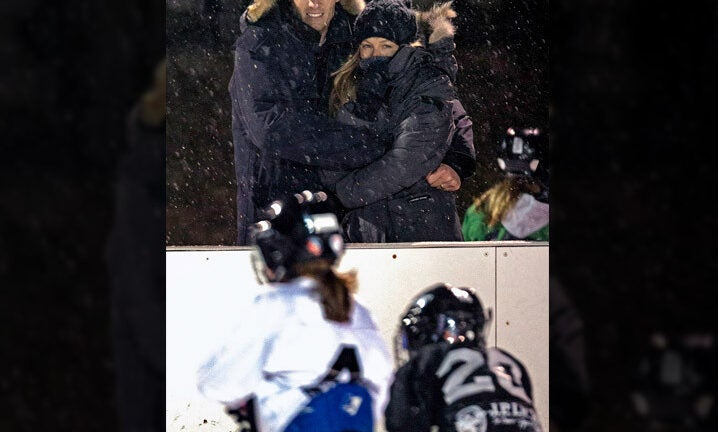 [fragment number=0]
Ben Brady got priority over Ben Roethlisberger and Peyton Manning on Sunday.
According to TMZ.com, Tom Brady was at his son's hockey game during the AFC Divisional Game between the Steelers and the Broncos. Gisele Bundchen, Brady's wife, joined the New England Patriots quarterback in rooting for their son. Splashnewsonline.com spotted the couple, and captured the image above. The photo service tells TMZ that the picture was taken at 7:15 p.m., while Broncos-Steelers was still going on. That game ended around 7:50 p.m.
Of course, when Brady returned home, he likely got a copy of the game film and began studying Denver's defense, so all he really missed were the commercials. In another watch-it-later moment, Brady slept through the end of the Dolphins's Week 14 loss to the Giants, which resulted in the Patriots clinching the AFC East. The next morning, he didn't know he and the Patriots were AFC East Champions.
Regardless, Brady gets major dad points for Sunday.
Tom Brady Career Timeline
[bdc-gallery id="117672″]