Patriots
Tom Brady says the way he prepares for games is 'a lot different' since becoming a father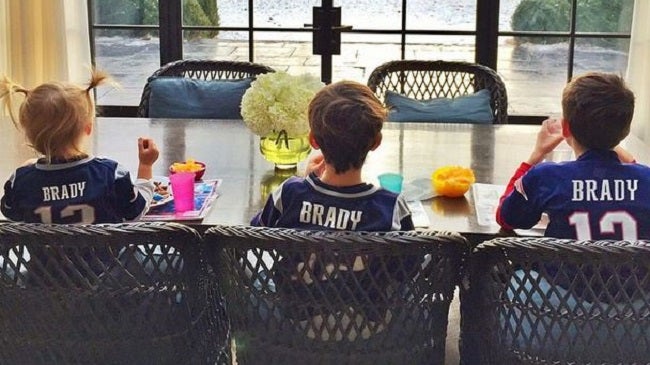 [fragment number=0]
Tom Brady's just your average dad.
When the 38-year-old father of three was asked in a press conference at Gillette Stadium on Wednesday how his preparation for games has changed over his 16 NFL seasons—and how he balances that with his family—the Patriots quarterback had an answer that most parents can relate to.
"It's a lot different. When your daughter doesn't get any sleep at night and you're up, that's part of us being parents and dealing with things at home and stuff,'' Brady said. "There's a lot less time to recover if you miss nights of sleep, [but] I think things are pretty efficient for me this time of year. I've been at it, and my kids are getting a little older now, too. So, at least I've had a few years to kind of get into a routine.''
Brady added he thinks the finding that family balance is a challenge for many NFL players.
"Family is a big part of everyone's life, and then to add it to a really busy football schedule, it's a lot of give-and-take,'' he said.
Brady and the Patriots will take on the Denver Broncos Sunday for a trip to Super Bowl 50.
Brady on balancing championship with family
http://brightcove.vo.llnwd.net/v1/unsecured/media/245991542/201601/40/245991542_4713728974001_4713716396001.mp4?pubId=245991542&videoId=4713716396001
Patriots quarterback Tom Brady discusses balancing family with the AFC championship.