Patriots
Tom Brady: 'I feel like I'm a Bostonian'
But Brady says he's no Larry Bird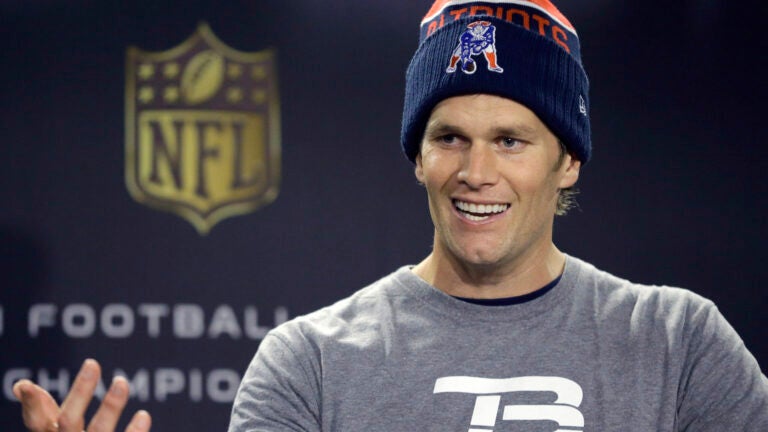 Tom Brady's not from here.
Brady is Californian by birth, and along with his wife Gisele Bundchen, owns property in New York City, in addition to the family's home in Brookline.
But Brady has clearly captivated New England, winning four Super Bowl titles in 15 years as a Patriot, helping spawn coverage of his every move. He may be an adopted son, but there's no arguing he's an incredibly popular one.
On Thursday, ahead of his team's biggest game of the season, a reporter asked Brady whether or not he considered himself one of the region's all-time great sports figures like Larry Bird or Bobby Orr.
"I think I'm still in the middle of things and I still feel like I have a lot more football left,'' said Brady. "So, I don't think about those things too often. I think those guys are in a different category. I certainly looked up to a lot of heroes of mine being in California. And obviously, Larry Bird was so spectacular, so being here for a long time, absolutely, I feel like I'm a Bostonian.''
Brady reiterated that he didn't think he was on the level of a Bird or an Orr, despite competing for his record fifth Super Bowl title, which would equal the number of championships for Bird and Orr combined.
Every matchup between Tom Brady and Peyton Manning
[bdc-gallery id="544114″]