Patriots
Rob Gronkowski won't shy away from on-field collisions: 'I'm ready to give some'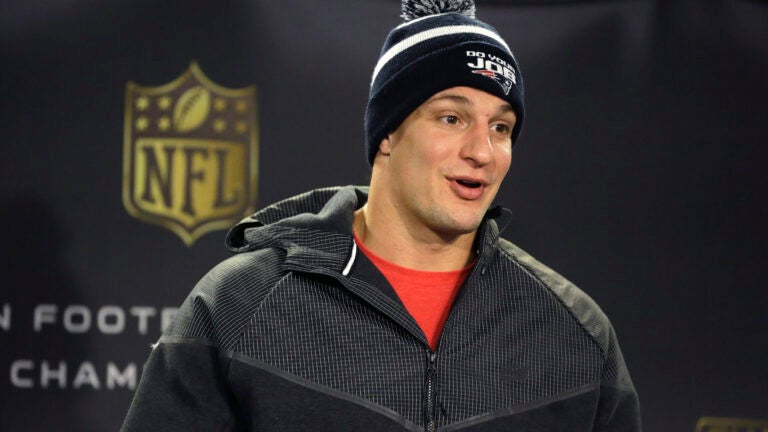 Rob Gronkowski doesn't appear intimidated by all the trash talk coming out of Denver.
Earlier this week, Broncos cornerback Chris Harris said that the best way to tackle Gronkowski is to "hit him in the knees.'' The comments came a day after another Bronco, Malik Jackson, said that Gronk only gets open because he pushes off.
On Thursday, speaking from the podium for the first time in his Patriots career (yes, really), Gronkowski said Denver's comments weren't going to change how he played.
"It's just part of the game,'' says Gronkowski. "They're not doing anything illegal out there. It's just part of the game. I've just got to be aware of it. [I've] maybe just got to step up my game a little bit. Maybe throw a juke, I mean I don't know how many jukes I've got, but I've just got to be aware for it. It's football and it's just part of the game.
"My mentality, my game speed, I just like to go full speed at all times. Whatever it is, it is. It's football. Everyone wants to see collisions, so I'm ready to give some.''
Gronkowski injured his knee on a low hit in New England's regular season game vs. Denver.
Bill Belichick's best Patriots draft picks
[bdc-gallery id="139049″]