Patriots
Watch the key 4th-and-1 play the Patriots failed to convert in the fourth quarter
Should they have kicked?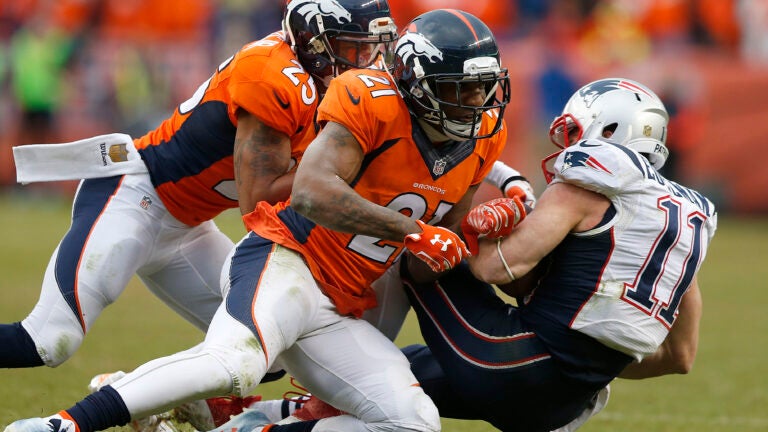 The Patriots were trailing, 20-12, with 6:03 left in the fourth quarter. And on a 4th-and-1, they went for it.
In Broncos territory, Brady tossed the ball to Julian Edelman behind the line of scrimmage, where Broncos cornerback Chris Harris Jr. met the Patriots wideout. With help from Aqib Talib, Harris tackled Edelman for a loss.
It was a turnover on downs.
[fragment number=0]
Later, trailing, 20-12, with 2:25 left on the clock, the Patriots again elected to go for it on the Broncos' 14-yard line. They failed to convert the play, as Brady was rushed by the Broncos' pass-rush, and threw incomplete on a lob to Rob Gronkowski, who was swarmed by defenders.
Every matchup between Tom Brady and Peyton Manning
[bdc-gallery id="544114″]