Patriots
Bill Belichick sums up 2015 season: 'Bittersweet'
Hard to disagree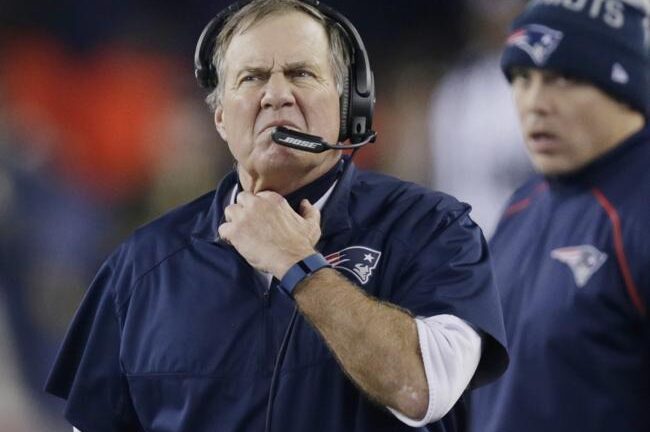 It was a wild 18-game season for the New England Patriots, and yet Bill Belichick managed to summarize it in 23 words — maybe even just one: "bittersweet.''
"We did a lot of good things. We won a lot of games,'' he told reporters Monday, following the Patriots' 20-18 loss to the Broncos in the AFC Championship Game. "And came up short in the end. So it's bittersweet.''
The Patriots started the 2015 season 10-0, only to lose four of their next six games. During that skid, they fell out of the top-seed in the AFC standings, and finished second behind the Denver Broncos. New England defeated the Kansas City Chiefs, 27-20, in the AFC Divisional Game. And against the Broncos in the AFC championship, the Patriots scored a touchdown in the final 30 seconds, only to fail on a two-point conversion attempt, which would have tied the game.
"It's the same basic feeling that 30 other teams have,'' Belichick said of the end of the season. "And another team is going to have it next week.''
Bittersweet might be just the right word.
Bill Belichick's not mad; this is just his RBF
[bdc-gallery id="116024″]