Patriots
Rob Gronkowski on cramping: 'I was actually really disappointed in myself'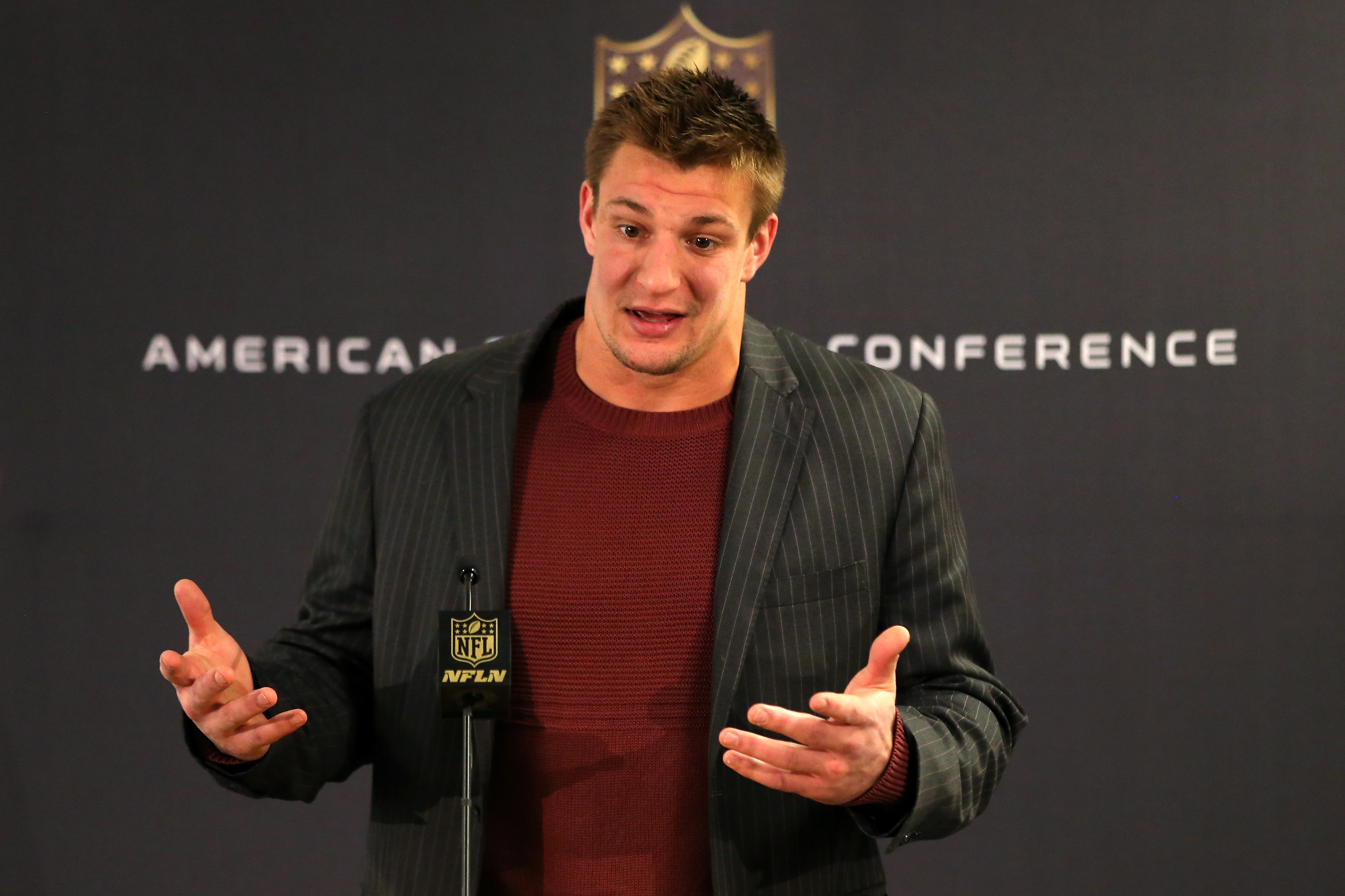 There was a lot of…let's call it dialogue between Denver defensive players and Rob Gronkowski last week.
And when it came to game time, it seemed like the Denver defense had 87's number for a while – in the first half, Gronkowski was held to two catches for 24 yards. But the second half was an entirely different story. Gronk came in clutch, reeling in six catches for 120 yards, including four catches for 77 yards in the fourth quarter.
However, something else seemed to be holding Gronk back early in the second half.
"Yeah, I was cramping,'' said Gronkowski. "I was actually really disappointed in myself at that point. I don't know exactly why I was cramping. I prepared for this game like I have every other game hydration-wise. I just had to pound a couple bottles of water. . . . It was freaky that it happened. Hadn't happened all year, but I was fine after I pounded a couple bottles of water.''
Gronk was sidelined one more time during the game, but it turned out be more of a problem with Sports Authority Field than with Gronkowski.
[fragment number=0]
Gronk returned to the field following the spill after rehydrating and having his legs massaged by the training staff.
Photos: Patriots-Broncos game scenes
[bdc-gallery id="464027″]