Patriots
Patriots fan 'doesn't regret' his Super Bowl 50 champions tattoo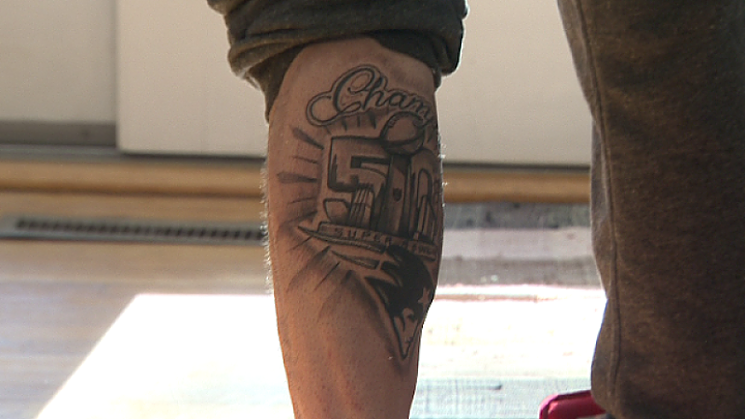 Patriots fans were hopeful that their team would make it to, and win, Super Bowl 50, but super fan Burke O'Connell was extremely confident.
Some might say too confident.
O'Connell, who is originally from Boston, was so sure the Pats were going to defeat the Denver Broncos in the AFC championship this past Sunday—and then go on to victory two weeks later—that he decided to get the impending Super Bowl win tattooed on his left calf Friday night.
But as you know, things didn't exactly go as O'Connell had planned.
"I don't regret it at all,'' O'Connell told WCVB after the loss.
[fragment number=0]
O'Connell's friend, "Milktatz,'' completed his latest tattoo. Milktatz told WCVB he has also done tattoos for several Patriots players.
The friends said they watched Sunday's loss at Patriots Place.
"Honestly, I just had a bad feeling right in the beginning, right when they started losing and I was like, 'Oh, Milk, this better work out dude,''' O'Connell said.
He said he thought the win would be a sure thing, which is why he put the word "champs'' above the tattoo.
"They're champs anyway. We got four rings,'' O'Connell said. "We're the best anyway regardless if we win or lose.''