Patriots
Stephen A. Smith and Skip Bayless get into a screaming match over Bill Belichick
In response to the firing of the Patriots offensive line coach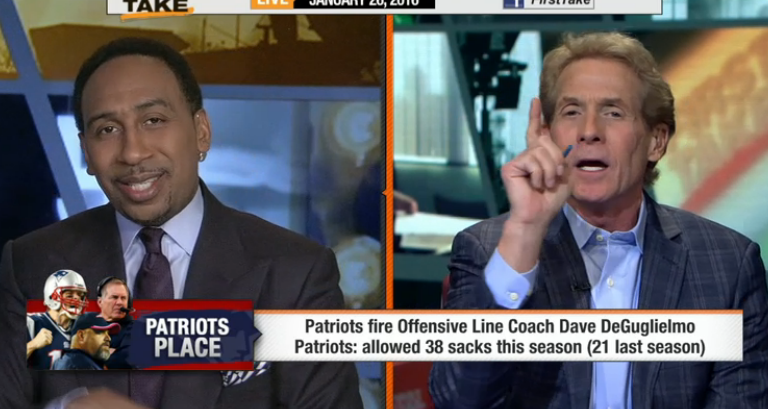 Who knew Stephen A. Smith was a Bill Belichick apologist?
Tuesday on ESPN's "First Take,'' Smith's co-host Skip Bayless questioned the Patriots head coach's decision to fire offensive line coach Dave Deguglielmo. A screaming match ensued.
[fragment number=0]
Bayless pressed Smith for his reasoning as to why he thought Deguglielmo deserved to lose his job.
"Because Bill Belichick said so. He's earned it, and he said so. … Who the hell are you to question Bill Belichick?'' Smith asked, adding, "Bill Belichick is great. Bill Belichick knows more football than anybody out here. He believes his offensive line came up short, and that is that. … Who the hell are you to come to the protection of an offensive line coach?''
The argument deviated, and became somewhat personal.
"Who the hell are you to question me?'' Bayless said, interrupting Smith. "I don't appreciate that. … Who are you, Mr. NBA? How long have you covered the NFL?''
Just another day on "First Take.''
Notable departures from ESPN
[bdc-gallery id="121169″]