Patriots
It's been a year since Malcolm Butler's Super Bowl-saving play
Celebrate by watching his interception over and over and over and...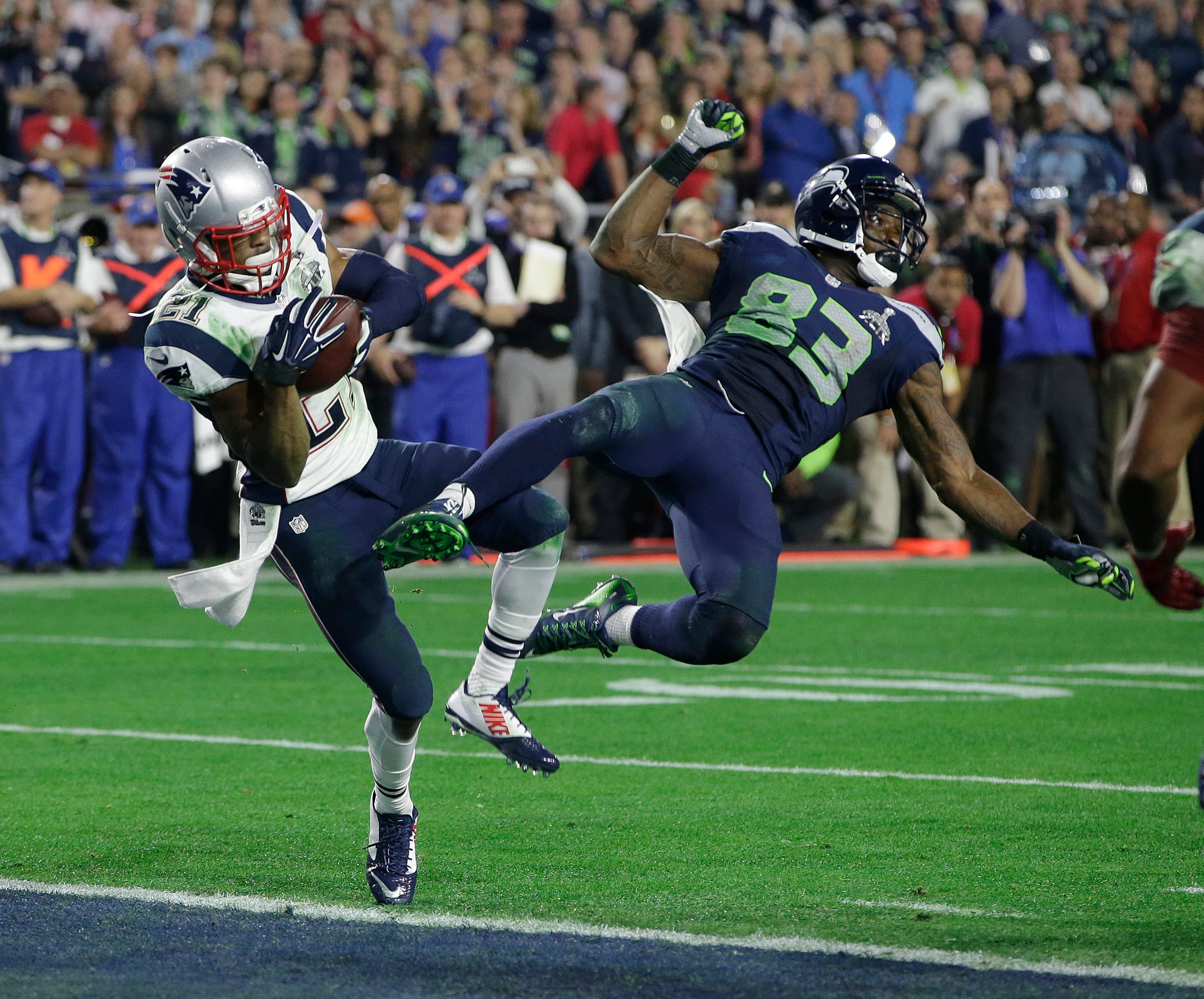 A year ago Monday, Malcolm Butler stepped in front of Ricardo Lockette and intercepted Russell Wilson's goal-line pass. The interception clinched a Super Bowl XLIX victory for the Patriots.
"I knew what was going to happen,'' Butler told reporters on February 2, 2015 after the game. "I don't know how I knew. I just knew. I just beat him to the point and caught the ball.''
[fragment number=0]
The former undrafted free agent knew, of course, because he practiced — and got burned on — the exact play during scout team reps in the weeks leading up to the Super Bowl.
[fragment number=1]
After the interception, he — and likely the entirety of New England — burst into tears of joy. The Patriots won the game, 28-24, giving the Patriots their fourth championship under Tom Brady and Bill Belichick. Unlike the other out-of-nowhere Super Bowl heroes, Butler went on to start at cornerback for the Patriots during the 2015 season, leading the Patriots in defensive snaps and notching two interceptions on the year.
[fragment number=2]
Boston MVPs through the years
[bdc-gallery id="137357″]