Patriots
What if? Emmanuel Sanders says he would have won a Super Bowl with the Patriots
Sanders almost joined the Patriots in 2013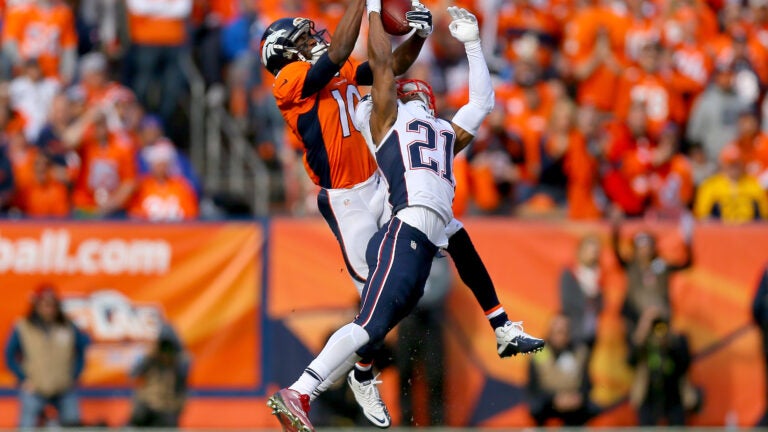 Every offseason, Patriots fans slobber over a deep-threat receiver whom Bill Belichick inevitably passes over.
But in 2013, Belichick chased an under-the-radar reciever with deep-threat potential. He signed the offer sheet on restricted free agent Emmanuel Sanders. The Steelers matched the offer, and Sanders stayed in Pittsburgh, eventually leaving in 2014 for his current team, the Super Bowl-bound Denver Broncos.
"It was definitely a cool opportunity,'' Sanders told the Boston Herald of the Patriots' pursuits. "I still remember when my agent called me and said the Patriots were going to offer me an offer sheet. It was pretty cool, but it didn't end up working out. I think if it would have worked out, I think I would have went over there, and we would have won some world championships and it would have been awesome. But God is good now, and I'm playing for this great organization in the Broncos and having an opportunity to hopefully win my first Super Bowl.''
Since the Patriots' offer, Sanders's production has ballooned — he has 244 receptions for 3,279 yards and 21 touchdowns, as noted by the Herald. And he and the Broncos beat the Patriots in the AFC Championship Game on Jan. 24.
On the other hand, the Patriots have appeared in three AFC Championships and won a Super Bowl.
Things have gone just fine for both parties.
Bill Belichick's not mad; this is just his RBF
[bdc-gallery id="116024″]