Patriots
Former Patriots kicker Adam Vinatieri backs up Stephen Gostkowski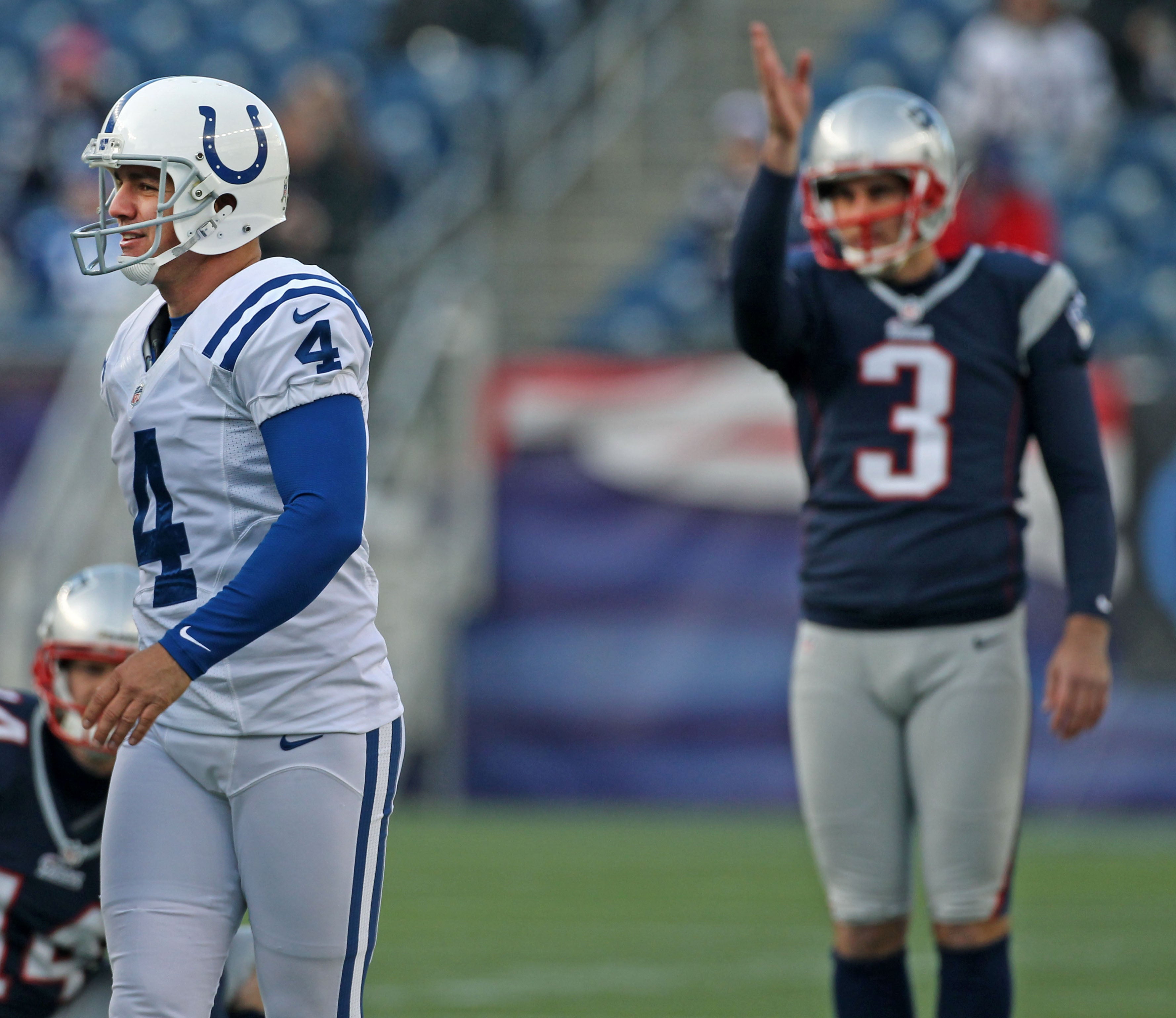 There have only been two primary kickers for the Patriots since 1996. On Wednesday, the previous kicker, Adam Vinatieri of the Indianapolis Colts, came to the defense of the current Patriot, Stephen Gostkowski.
Vinatieri, who made two Super Bowl-winning field goals in the closing seconds for the Patriots in Super Bowl XXXVI ('01) and Super Bowl XXXVII ('03), told the Boston Globe that fans shouldn't be upset at Gostkowski for missing an extra point in the first quarter of the AFC Championship game against the Broncos.
Gostkowski had made 523 straight extra points before the miss.
"He missed one extra point the whole season. I wouldn't hold it too much against him on that. That's for dang sure,'' Vinatieri said at Super Bowl 50 in San Francisco. "I think he is as good of a guy as you're ever going to get to kick for your team. You would be fortunate and lucky to have him.''
Vinatieri, who has four Super Bowl rings, three with the Pats and one with the Colts, is the all-time leader in postseason points (234) and field goals (56).
The 43-year-old kicker mentioned how surprised he was that Gostkowski's kick didn't go through the uprights, which resulted in the Patriots having to go for the two-point conversion in order to tie the game after Tom Brady's touchdown pass to Rob Gronkowski with 12 seconds to go in the fourth quarter.
"Whenever you miss a kick it's a lousy feeling, obviously, but he is so good. I mean, it shocked me,'' Vinatieri said. "I was like, 'No way,' just because he is so good.''
Vinatieri added that, because of the new rule this season that extra points are to be taken from the 15-yard line, kickers have a much smaller margin of error.
"It's one of those things where if everything doesn't go right you can't fake it anymore,'' Vinatieri said. "Back in the day, you could mishit a kick or something. This year, if you don't hit it well it doesn't go where it's supposed to go. It's one of those things.''
Every matchup between Tom Brady and Peyton Manning
[bdc-gallery id="544114″]