Patriots
NFL VP of officiating Dean Blandino says league is 'evaluating' PSI data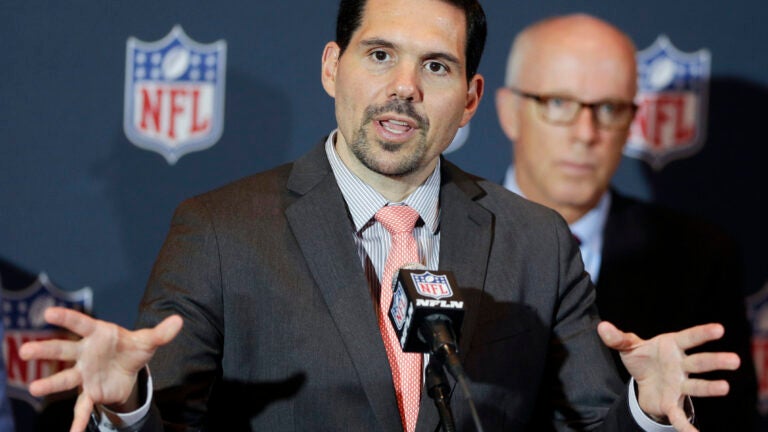 NFL vice president of officiating Dean Blandino seems to be contradicting the NFL commissioner.
Roger Goodell said Tuesday that the spot checks on air pressure levels in NFL footballs during the 2015 season weren't "a research study.'' On Wednesday, Blandino said the NFL would see what they can glean from their limited sample.
"We did spot checks throughout the year and we measured PSI levels and recorded that information,'' Blandino told SiriusXM NFL Radio. "Right now we're evaluating the information. We didn't have any violations this year, but again, we're still in that evaluation phase to look at the information and then we'll see what that tells us.''
There were reports through the year of random spot checks, one of which reportedly occurred during the Patriots-Titans matchup.
Top 10 Recent Patriots Controversies, Ranked
[bdc-gallery id="466902″]