Patriots
1,600 cruise passengers didn't know they'd be on Rob Gronkowski's party ship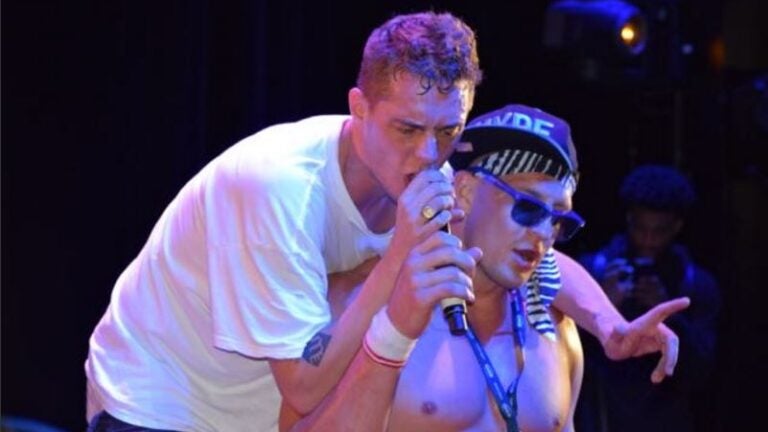 The vast majority of people on the boat hosting Rob Gronkowski's party cruise got a lot more than they signed up for, according to the Boston Globe.
The cruise ship, chartered by Norwegian Cruise Line, is normally named the Norwegian Pearl, but renamed Gronk's Party Ship for a three- day trip hosted by the Patriots tight end over the weekend.
"There were also plenty of cruisers who had no idea that good-time Gronkowski was among them,'' according to the Globe story. "The Norwegian Pearl holds more than 2,300 passengers, but only 700 of them were part of Gronk's cruise. The rest thought they were on the boat for an ordinary vacation to the Bahamas.''
Even with the unexpected addition of Gronk and his fellow partiers, normal cruisers were enjoying the cruise
"Visiting from Atlanta, Sue Fritz was on board with her husband and mother-in-law and admitted she wasn't too interested in sports. 'I've been telling my husband, 'John, take a picture!'' Fritz said Friday afternoon. 'Hey, the more drunk people there are to laugh at, the better for me.' "
The trip featured artists like Flo Rida, Waka Flocka Flame, and Cambridge native Sammy Adams, and included a stop at Grand Stirrup Cay, which was given a new title for the weekend – Gronk Island. The cruise came to an end Monday in Miami.
Whether the guests signed up for Gronk or not, they seemed to get significantly more bang for their buck than the average cruise-goer. From Gronk twerking to Gronk Q & A's to Zebra riding to wedding proposals, Gronk's Party Cruise seemed to deliver on its mission to entertain.
Boston's biggest bros
[bdc-gallery id="463135″]