Patriots
Victor Cruz explains why Rob Gronkowski gets a pass for partying
Why isn't Gronk getting flak for his party cruise?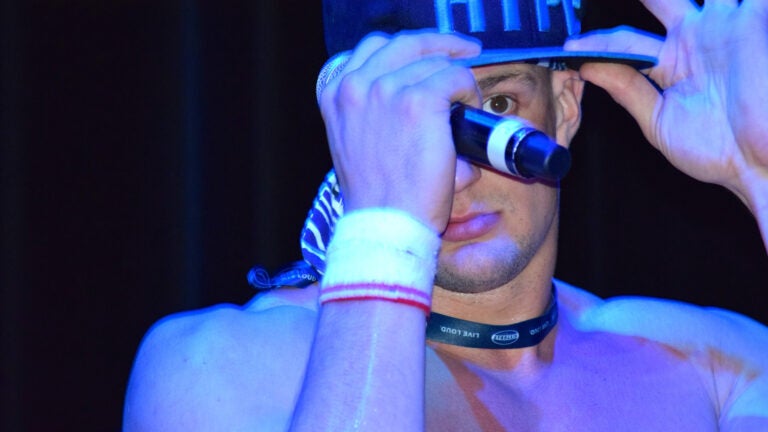 Rob Gronkowski likes to party — he's open about it.
He even capitalized on his party boy image by chartering a cruise ship to the Bahamas last weekend. That open, and sometimes commercial, approach may be what holds off the critics from going after Gronk's party habits, according to Giants wideout Victor Cruz.
"That's just him and he's branded himself that way. And that's the way he is I don't think it has anything to do with race,'' Cruz told USA Today's For The Win. "I think it's more so Gronk being Gronk and doing what Gronk wants to do. And a party like that is expected from Gronk, we expect it from him because we've seen videos of him dancing and we've seen videos of him having fun in nightclubs. Those type of things are expected. Now we don't see those type of videos from [Giants wideout] Odell [Beckham] or [Panthers quarterback] Cam [Newton] in that variety, we won't expect that from them.''
Gronk was criticized for partying on an injured ankle after the Patriots loss in Super Bowl Super Bowl XLVI, and again when he did WWE moves at a club with a broken arm following the 2013 playoffs. Aside from those incidents, his drinking, twerking, and clubbing has gone mostly uncriticized.
Would it be the same for players like Beckham or Newton?
"So there's just a double standard there due to their personalities and how they are. But I think either one is cool,'' Cruz said. "At the end of the day you have to live your life. You can't just be behind a tinted window the whole time and not be able to do what you want to do. I think there's a little bit of a double standard but at the end of the day do what you want.''
Boston's Biggest Bros
[bdc-gallery id="463135″]