Patriots
The Deflategate case is back in court Thursday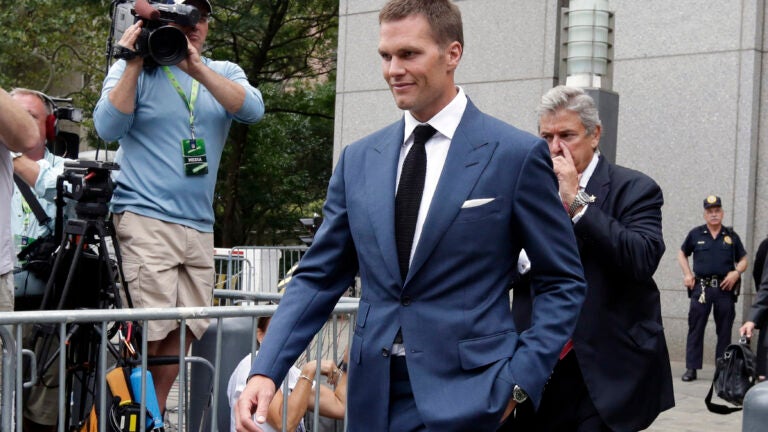 Deflategate is not over, and if everything goes as anticipated, it won't be over for a while.
The National Football League's appeal of the ruling lifting Tom Brady's four-game suspension will be heard by the Federal Appeals Court in New York on Thursday. The legal duel between the NFL and Brady is expected to be drawn out over the next few weeks, and maybe months.
U.S. District Court Judge Richard Berman ruled back in September to annul NFL commissioner Roger Goodell's suspension of the Patriots quarterback for his alleged role in deliberately deflating footballs during the 2015 AFC Championship Game against the Indianapolis Colts.
The NFL appealed the ruling — which brings us to Thursday.
The hearing will probably last no longer than hour, according to SI.com's Michael McCann, and neither Brady nor Goodell will make an appearance at any point.
Some legal experts say that Brady holds the advantage over Goodell and the NFL, though certainly anything can happen in a court case. According to McCann, Judge Berman has only been vacated, or reversed, eight percent of the time, which is encouraging for Brady.
Three judges serving on the Second Circuit U.S. Court of Appeals will determine whether or not Judge Berman's ruling correctly interpreted the NFL's collective bargaining agreement — there will be no PSI science involved.
AKA — no Bill Nye experiments.
Timeline of Deflategate Controversy
[bdc-gallery id="106353″]