Patriots
9 things to know about Thursday's Deflategate hearing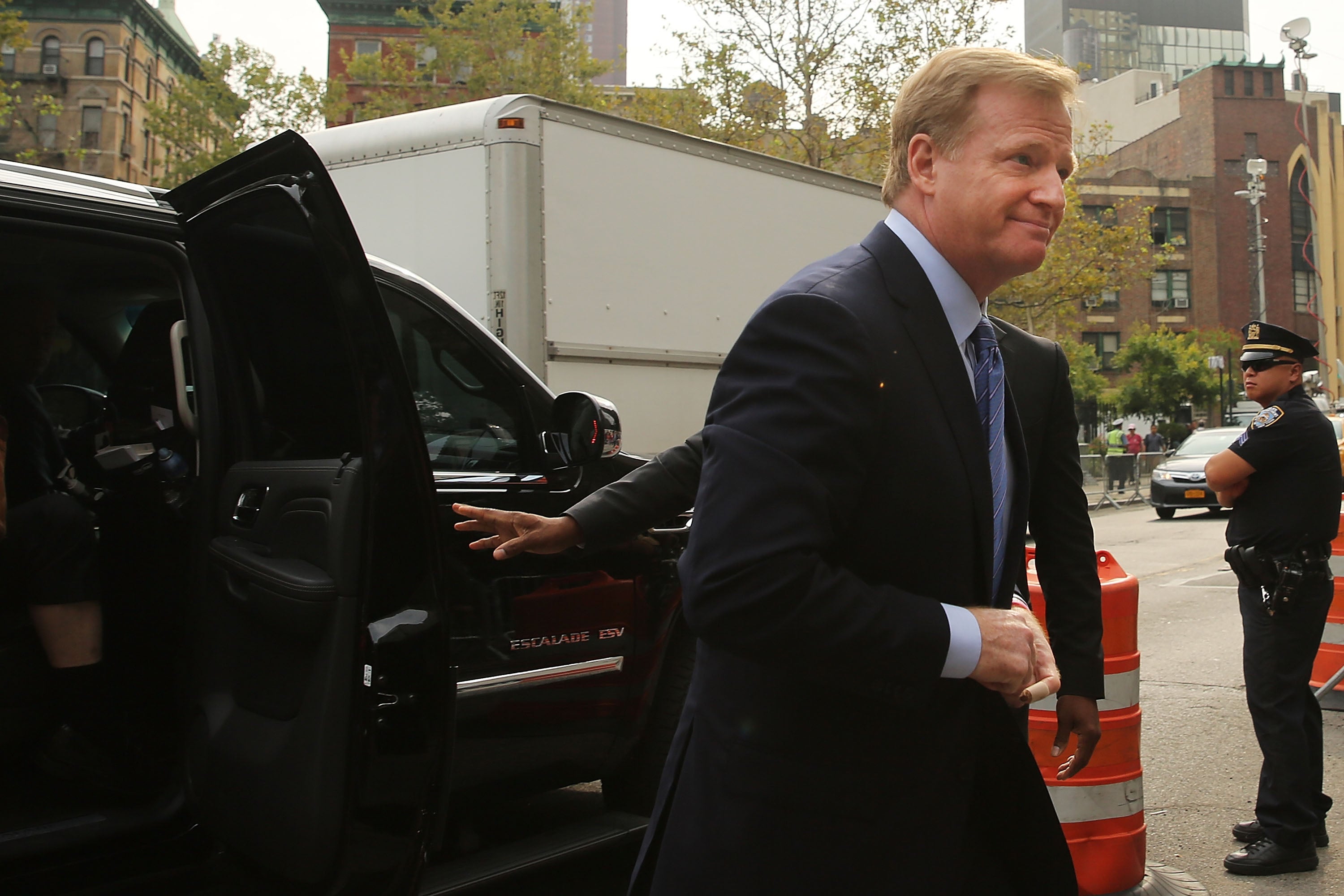 The Deflategate scandal will return to court Thursday at 2 p.m. During the proceeding, the NFL will appeal Judge Richard Berman's September ruling to overturn Tom Brady's four-game suspension for his involvement in a ball-deflating scandal.
Here's what to expect:
1. The case will be heard in the U.S. Court of Appeals for the Second Circuit in New York. Judges Robert Katzmann, Barrington Parker, Jr. and Denny Chin will decide the case, NFL Management Council et al. v. NFL Players Association et al.
2. A verdict will not come Thursday. The appeal should last through the summer or fall, according to Sports Illustrated's Michael McCann.
3. Brady and Roger Goodell are not expected to attend.
4. There will be no live coverage of the event. Video cameras are not allowed in the courtroom. Photography and social media-use is prohibited. (Update: Law 360's Max Stendahl and Pete Brush is live-tweeting the event.)
5. The proceedings are expected to take 30 minutes. According to McCann, each side will have 15 minutes to present their oral arguments. The judge can interrupt those argument with questions. Paul Clement, one of the NFL's four lawyers, will present the NFL's argument first, and Jeffrey Kessler, one of the NFLPA's four lawyers, will follow with the NFLPA's argument. The judges already have a strong grasp on the material, so the arguments are brief.
6. The science of Deflategate will not be up for discussion. There will be no new evidence. This case will not determine whether Brady was or was not involved in a plot to intentionally deflate footballs. The lawyers and judges will discuss Judge Berman's grounds to overturn Goodell's suspension of Brady.
7. The Patriots' loss of a draft pick will not be up for discussion.
8. To reverse Judge Berman's ruling, the NFL must convince two of the three judges that Judge Berman was incorrect on all three grounds of ruling to overturn the suspension.Via The Boston Globe, Judge Berman writes in his ruling: "Award (Goodell decision) is premised upon several significant legal deficiencies, including (A) inadequate notice to Brady of both his potential discipline (four game suspension) and his alleged misconduct; (B) denial of the opportunity for Brady to examine one of two lead investigators, namely NFL Executive Vice President and General Counsel Jeff Pash; and (C) denial of equal access to investigative files, including witness interview notes.''
9. There are many scenarios as to how this will all play out, ranging from the case coming to an end to Brady's suspension being reinstated to the case going all the way to the Supreme Court.
For an in-depth explanation of what to expect during the case, read McCann's piece on SportsIllustrated.com.
Timeline of Deflategate Controversy
[bdc-gallery id="106353″]