Patriots
Tom Brady congratulates Peyton Manning on retirement: 'You changed the game forever'
What a career.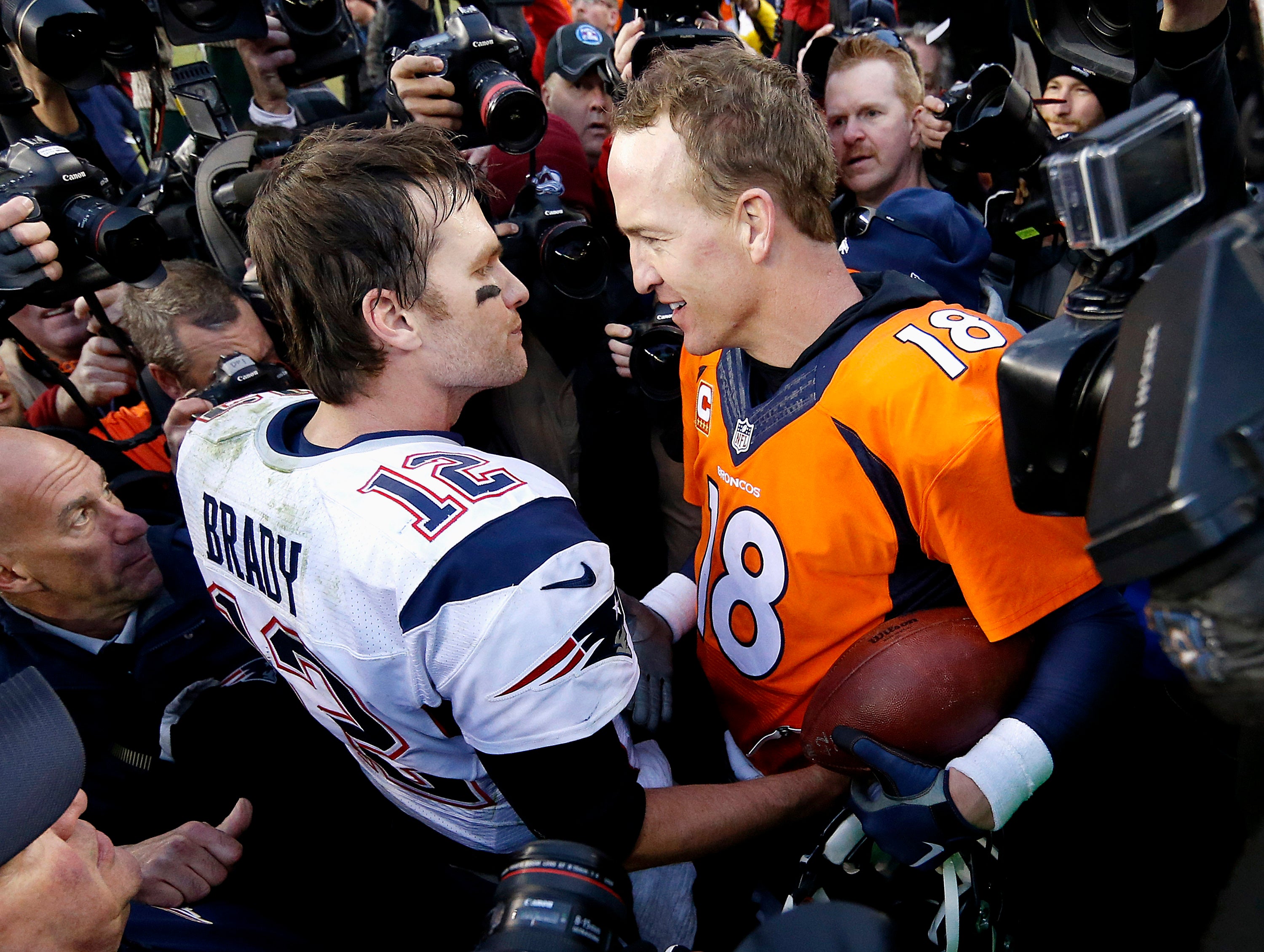 [fragment number=0]
The Brady-Manning rivalry is over.
The Denver Broncos announced Sunday Peyton Manning will retire from the NFL after 18 seasons. Not long after the announcement, Patriots quarterback Tom Brady shared his thoughts on Manning's legacy.
"Congratulations Peyton, on an incredible career,'' Brady wrote in a Facebook post Sunday. "You changed the game forever and made everyone around you better. It's been an honor.''
Manning finished his career with a win over the Carolina Panthers in Super Bowl 50. His Broncos defeated Brady's Patriots along the way in the AFC Championship Game. It was the 17th career matchup between the longtime rivals. Brady holds an 11-6 overall edge in the rivalry, but Manning has a 3-1 record in AFC Championship games.
Manning played 13 seasons with the Indianapolis Colts and four seasons with the Broncos. He won two Super Bowls, five NFL MVP awards, and set records for most touchdown passes (55) and passing yards (5,477) in a single season.
Every matchup between Tom Brady and Peyton Manning
[bdc-gallery id="544114″]