Patriots
Looking at the New England Patriots' in-house free agents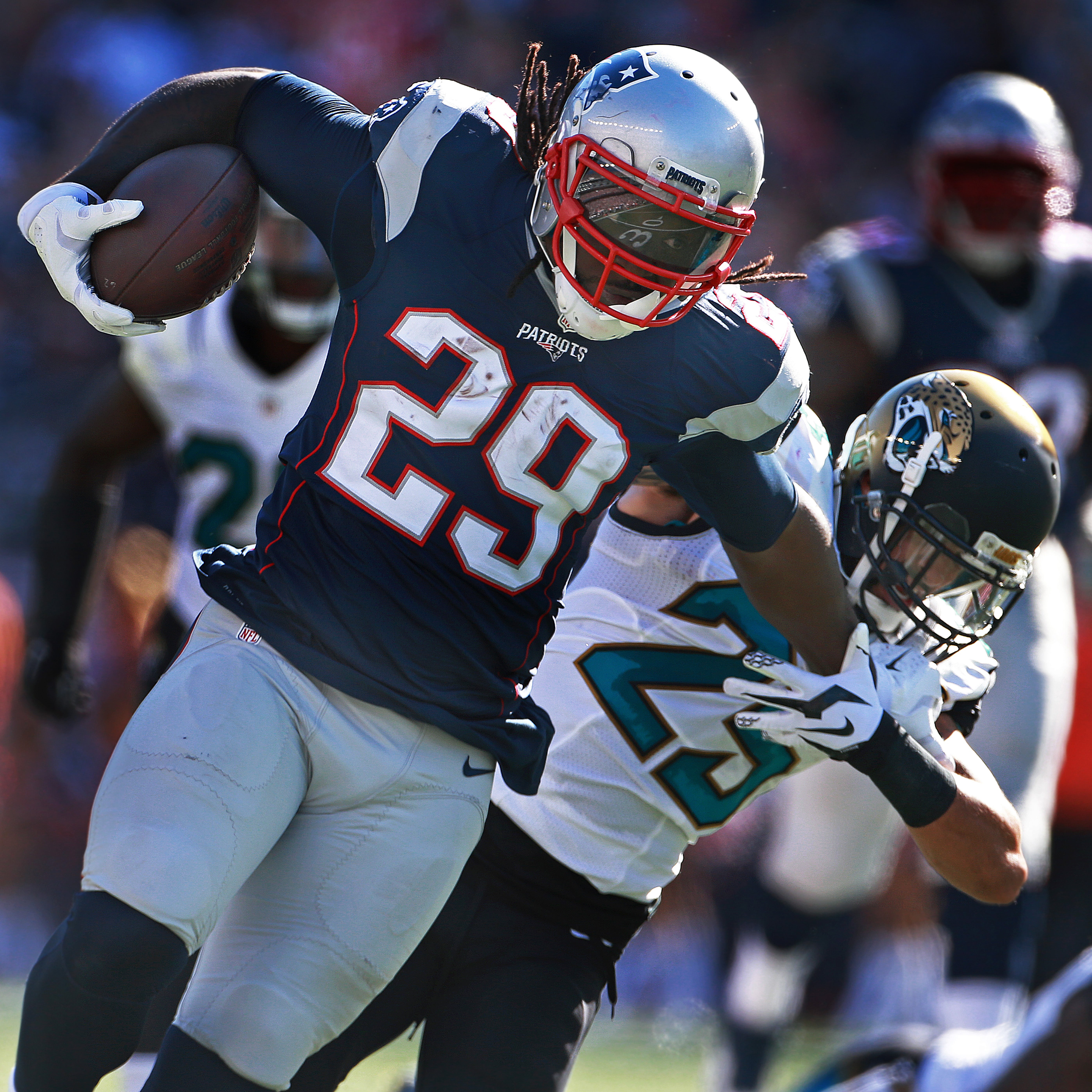 COMMENTARY
Every year, when free agency picks up, all anyone wants to talk about are the players on other teams that could potentially sign with the Patriots.
One problem: the Patriots still have plenty of their own players that need to be taken care of. Whether it's long-standing veterans or young players on the rise, the Patriots have multiple difficult decisions to make over the next few weeks before the draft.
Even with these players hitting the open market, they're not necessarily gone for good. The Patriots re-signed Julian Edelman in 2012, after weeks upon weeks on the open market.
Here are the players that the Patriots have been discussing, and will continue to discuss as free agency picks up.
Ryan Wendell
The most seasoned of the Patriots' veteran free agents, Ryan Wendell has played and started at every position on the inside of the offensive line, from left guard to center to right guard. The Patriots paid him an average of $3.425 million in 2014 and 2015, but he missed almost all of the 2015 season with injuries. If the Patriots bring Wendell back, it wouldn't be in more than a backup role.
Tarell Brown
The Patriots signed cornerback Tarell Brown to a one-year, $2 million contract in hopes that he could help the team bridge the gap from the Darrelle Revis era to the Malcolm Butler era at cornerback. It turns out, the Patriots didn't need Brown as sorely as they estimated; Brown started just two games, while Butler and Logan Ryan staked their claim to the top two cornerback spots.
Tavon Wilson
The Patriots drafted Tavon Wilson in the second round in 2012, immediately sparking intrigue as to whether they saw in him the potential to be a starting safety. As Wilson's career went on, it became clearer and clearer that he would never be more than a special teams ace — a fine role, to be sure, but not the lofty standard of a second-round pick. And if he's going to stick around in New England, he will have to be compensated appropriately.
Akiem Hicks
The defensive tackle position was one of the deepest on the Patriots' roster, between Malcom Brown, Dominique Easley, Sealver Siliga, Alan Branch and Akiem Hicks, but the bottom of that depth chart is in jeopardy with both Siliga and Hicks set to hit the open market. Hicks played well in his 13 games with the Patriots after being traded over by the New Orleans Saints, and his presence on the depth chart would be welcome, but he'll probably earn a nice contract.
LeGarrette Blount
On and off for three years, LeGarrette Blount has been a reliable first- and second-down back for the Patriots. He's done the dirty work between the tackles, picking up yards against loaded boxes and churning forward for extra yards after contact. Between Blount's impending free agency and Dion Lewis' recovery from a torn ACL, the Patriots will need to do something about the running back position this offseason. Re-signing Blount might be their best option.
Nate Ebner
Much like Wilson, Nate Ebner's career in New England will be remembered much more for his contributions on special teams than anything he did on defense. That being said, he's shown a lot of value in that role, and the Patriots would be wise to keep him around if the price is right.
Brandon Gibson
For a few weeks in training camp, Brandon Gibson looked ready to usurp an incumbent for a roster spot at wide receiver. Then, he suffered a knee injury in the Patriots' third preseason game, and the Patriots put him on injured reserve as a result. Gibson has suffered multiple knee injuries over the past few seasons, but the Patriots should sign him to a contract with little or no guaranteed money to at least give him a chance to earn a roster spot again. Their depth at wide receiver has taken a hit lately with the departure of Brandon LaFell, and they could use all the help they can get.
Sealver Siliga
Mike Reiss of ESPN has already reported that the Patriots and Sealver Siliga are set to part ways, which puts New England one step back with their depth at the defensive tackle position. That makes it all the more important to re-sign Akiem Hicks and keep the top end of the rotation in tact.
Dane Fletcher
For years, the Patriots have been scrambling with their depth at linebacker. That scramble brought them back to long-time backup Dane Fletcher, who had previously left to join the Tampa Bay Buccaneers. Fletcher began the summer on the physically unable to perform list, and he missed all of 2015 when the Patriots failed to activate him off the list by the November 24 deadline. Jonathan Freeny, Jon Bostic, and Darius Fleming were the Patriots top backup linebackers, and that should remain the case in 2016.
Rufus Johnson
The Patriots had a lot of camp battles at the defensive end/outside linebacker positions this summer, but Rufus Johnson was one of the standouts before an illness ended his campaign for a roster spot. He's an exclusive-rights free agent, which means he'll be much easier to re-sign than an unrestricted free agent — they can tender him at the league minimum.
Brian Tyms
Along with Aaron Dobson and Brandon Gibson, Brian Tyms provided one of the stiffest training camp battles of last summer in vying for the final roster spots at wide receiver. Tyms had good days and bad days, but his summer ended with a foot injury. He is a restricted free agent, which means the Patriots could tender him and potentially receive draft compensation if he signs elsewhere, but that seems unlikely, given his injury and his lack of production.
Brandon King
Matthew Slater has long been the only gunner worth mentioning for the Patriots. Brandon King is changing that. He was effective on special teams last year as a rookie, and should get even better with more opportunities. Like Johnson, King is also an exclusive-rights free agent, so the Patriots can retain him at little cost.
Every matchup between Tom Brady and Peyton Manning
[bdc-gallery id="544114″]