Patriots
Patriots 'proud to support' Nate Ebner's Olympic rugby dream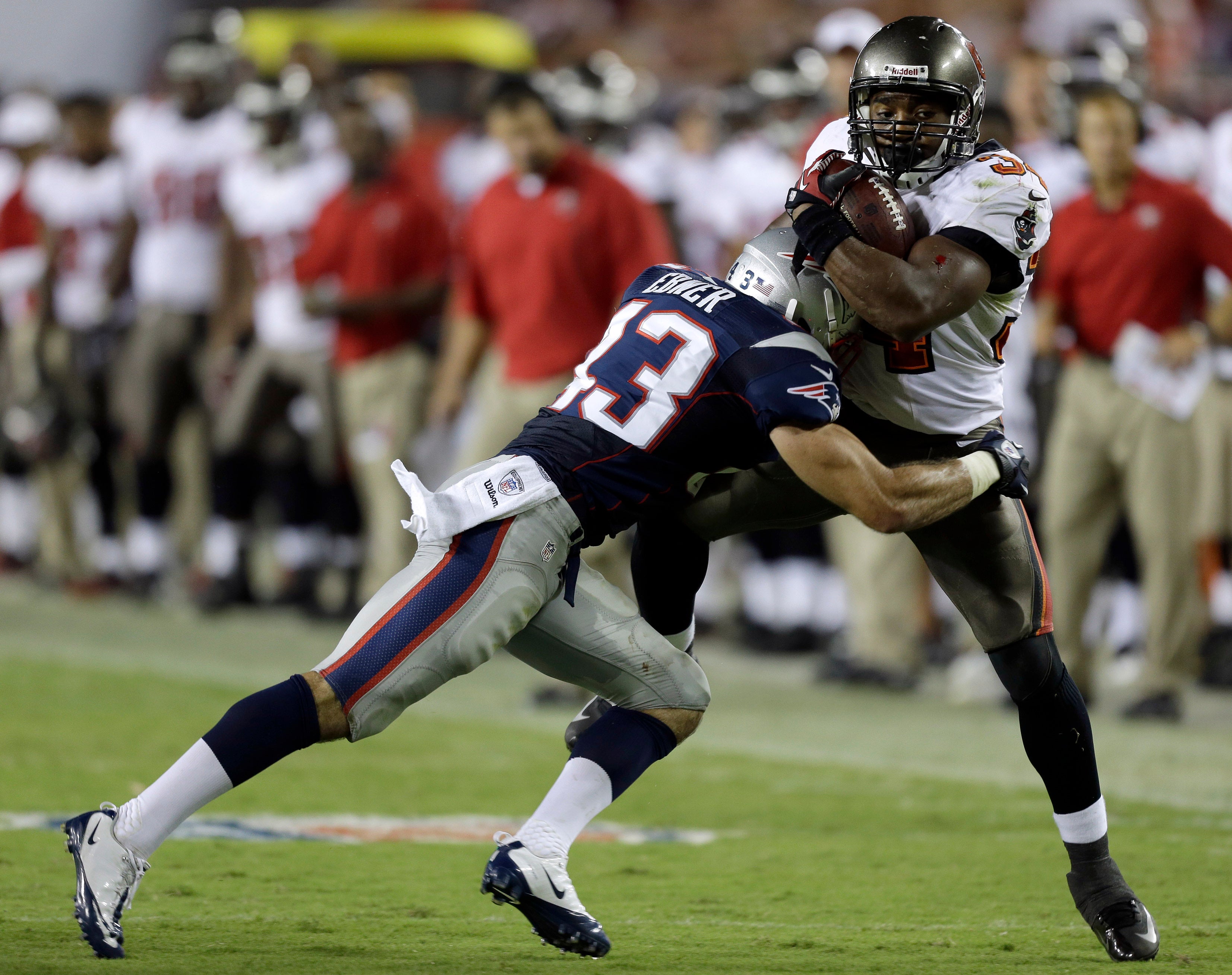 The Patriots tweeted their support of special teams player and backup safety Nate Ebner in his pursuit to join the U.S. Olympic Rugby team.
New England also announced they would be signing Ebner to a two-year deal on Tuesday. Ebner played both football and rugby at Ohio State before the Patriots selected him in the sixth round of the 2012 NFL Draft.
[fragment number=0]
Just before the Patriots' tweet, Ebner's agent Sean Stellato told ESPN's Adam Schefter Ebner would be taking a leave of absence from the Patriots to begin training for this summer's Olympics. He would return to the Patriots following the Rio 2016 Summer Olympics, if he makes the U.S. Rugby team.
His Olympic appearance would mean missing the Patriots' 10-week offseason program and almost three weeks of training camp, according to The Boston Globe.
"I also want to thank them [the Patriots] and USA Rugby for giving me the opportunity to chase a dream I've had since I was a boy in a sport in which I've always had a passion,'' Ebner told ESPN.com. "I can't put into words how much this opportunity means to not only me, but my friends and family as well.
"I plan to represent the Patriots and our country to the best of my ability. Thanks again and Go Pats and go USA.''
Most Patriots fans have seen some of Ebner's rugby skills — he performed a rugby style onside kick against the Philadelphia Eagles in Week 13. Bill Belichick received criticism for the unusual and unsuccessful play, which preceded a come-from-behind Eagles' win.
Here are some his highlights from his two years on the Buckeyes' team.
[fragment number=1]
Belichick yourself before you wreck yourself
[bdc-gallery id="143956″]