Patriots
TJ Ward: Broncos teammate told Tom Brady he was going to eat his kids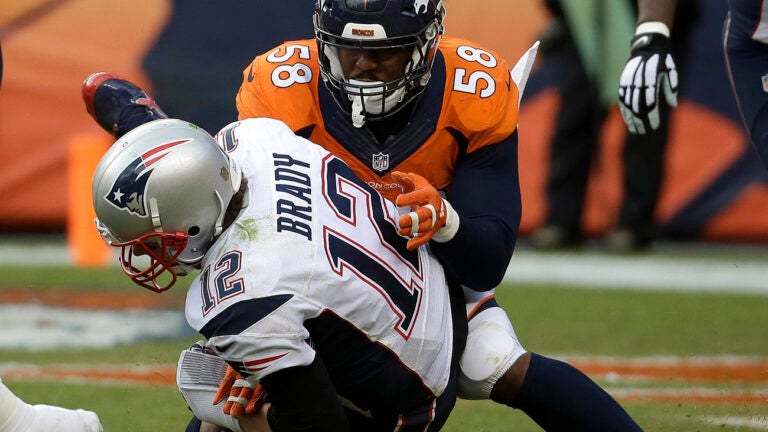 Broncos defensive end Derek Wolfe may have devoured the Patriots' offense with his team-leading six tackles in Denver's 20-18 victory in the AFC Championship Game, but according to teammate T.J. Ward, the four-year veteran was hungry for something else: Tom Brady's children.
During an interview on ESPN's Highly Questionable, the Denver safety revealed that Wolfe "hit somebody with the Mike Tyson.''
"He told somebody he was going to eat their kids,'' Ward said. "I was shocked by it.''
And whose kids did Wolfe threaten to feast upon?
Ward spilled the beans — New England Patriots quaterback, Tom Brady.
"I think he told Brady that,'' Ward admitted. "Yes. Digest them.''
The Monday Morning Quarterback reported in January that one Broncos rusher "tried to rub [his] nuts on [Brady's] face,'' and Ward was grilled on the show if Wolfe was the perpetrator.
"I still don't know who did that,'' Ward said, laughing. "But I have a pretty good idea.''
Ranking the Patriots' playoff losses in the Brady era
[bdc-gallery id="545368″]