Patriots
Robert Kraft wrote a letter to Roger Goodell in an attempt to recoup Patriots' draft picks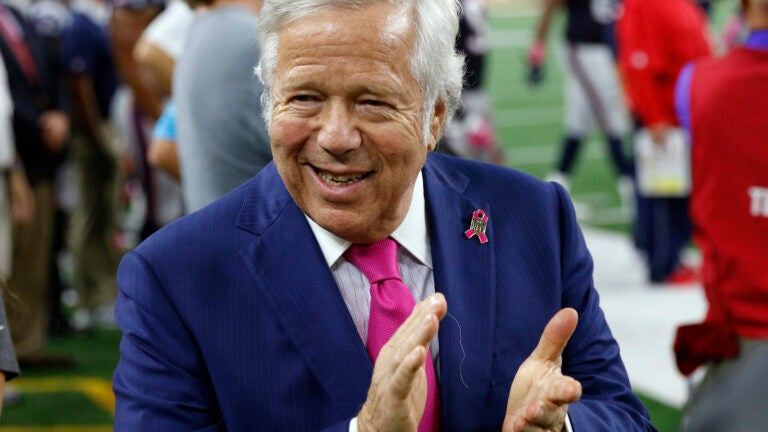 Robert Kraft wants his picks back.
The New England Patriots owner told reporters Monday that he wrote a letter to NFL commissioner Roger Goodell in an attempt to regain the draft picks that were stripped from the team following the Deflategate scandal.
#Patriots owner Robert Kraft said he wrote a letter to Roger Goodell explaining reasons why he believes @NFL should return his draft picks

— Ian Rapoport (@RapSheet) March 21, 2016
New England is without their first round pick in the 2016 NFL draft and fourth round pick in 2017, but Kraft is requesting that Goodell take new evidence into account in his final decision, such as the Ideal Gas Law, which has shown that the Patriots may have a case.
Kraft also said that other than the whole Deflategate debacle, Goodell has done a fine job as the NFL's commissioner.
https://twitter.com/E_Scal/status/711947959848595456