Patriots
Jay Bilas compares UConn to Tom Brady: 'You don't have to love it, but you have to respect it'
UConn can't be stopped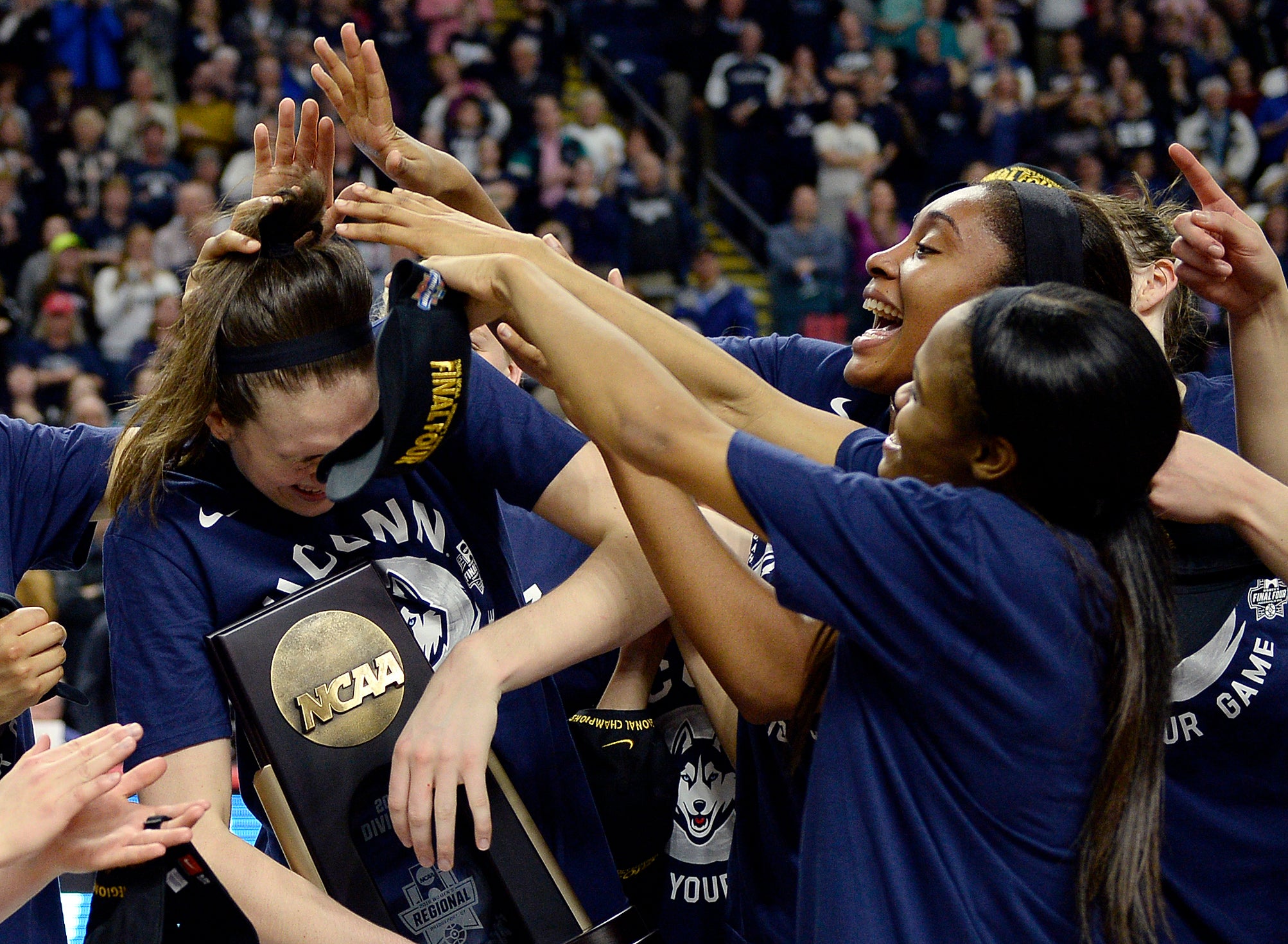 UConn women's basketball hasn't lost a game in over a year, and since joining the American Athletic Conference in 2013, they have a perfect in-conference record.
For years, they have been the picture of dominance. And yet, some say their dominance spoils the drama of the sport. But in a video published Tuesday on ESPN.com, ESPN's Jay Bilas has a few words for those who yawn at UConn. He compared the program's mastery and dominance to New England Patriots quarterback Tom Brady, among others.
http://espn.go.com/video/clip?id=15079576
"So you're bored with UConn?" Bilas asked the viewer. "Let me ask you something. Mozart make you drowsy? The pyramids send you to your pillow? Tom Brady makes you tired? Not crazy about Picasso? Does that bore you? Elvis? Don't like listening to [Young] Jeezy?
"You don't have to love it, but you have to respect it," Bilas said. "Or better yet, you have to appreciate it. From a competition perspective, UConn shouldn't be that much better than everyone else, and yet they are."
UConn advanced to the Final Four by beating Texas, 86-65, on Monday. In the Sweet Sixteen round on Saturday, UConn routed Mississippi State, 98-38.
"If you find it boring to see prolonged excellence that goes beyond just about any measure of dominance in sports, then you might want to get used it," Bilas said. "Because while you say you're be tired of watching it, UConn sure doesn't look tired of doing it."
The UConn women's team is on a multi-year run unlike any seen before. pic.twitter.com/PUTP0CKqJs

— SportsCenter (@SportsCenter) March 29, 2016