Patriots
Brandon LaFell wants to 'get back on the right foot' in Cincinnati
"I know what I put on film last year wasn't me at full strength."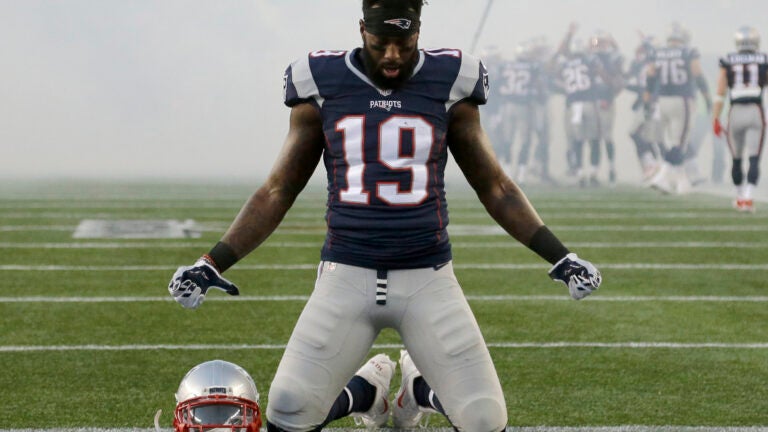 Brandon LaFell had a down year, then was let go by the Patriots this offseason. But he's not letting that get to him; he's ready for a new, injury-free chapter in Cincinnati.
LaFell took a statistical step back last season, playing in only 11 games while being held back by a foot injury. He says that his last season doesn't reflect his true game, and that he's looking forward to a fresh, healthy start, via Cincinnati.com.
"To go out there and get back to play at a high level, which I did the year before I got injured. It motivates me a lot," said LaFell. "I want to get back on the right foot. Going out there healthy, clean start. I just want to get back at playing at a high level and watching how I played last year definitely motivates me to work hard this offseason because I know what I put on film last year wasn't me at full strength."
LaFell had a breakout year with New England in 2014, posting career highs in yards (953), receptions (74) and touchdowns (7). He capped of his first year as a Pat with two touchdowns in the playoffs, including one in the Patriots' win over Seattle in Super Bowl XLIX.
The Bengals offense will look considerably different next season, with offensive coordinator Hue Jackson leaving to coach the Cleveland Browns, and with the departures of steady hands in Marvin Jones and Mohamed Sanu.
The Patriots' 2015 season, game by game
[bdc-gallery id="543795″]