Patriots
Meet Tom Brady's new crop of pass-catchers
The Patriots have added four pass-catchers so far this offseason.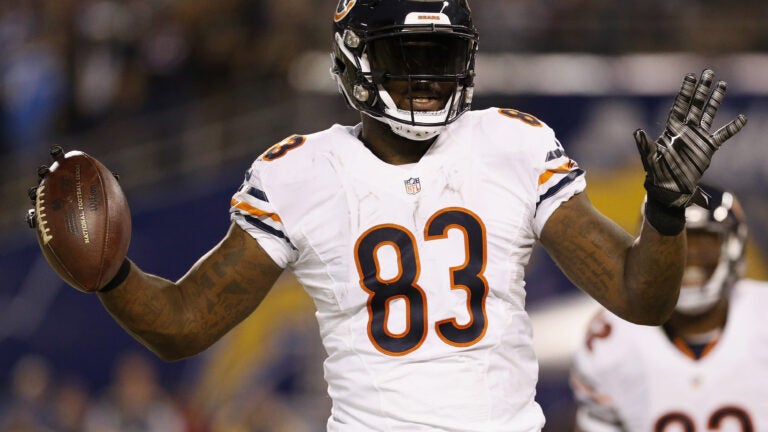 Tom Brady called for his receivers to assemble Thursday on Facebook.
But who are they?
Brady's cast of pass-catchers has changed quite a bit during the 2016 offseason. While Rob Gronkowski, Julian Edelman, and Danny Amendola are still on the Patriots roster, receiver Brandon LaFell and tight end Scott Chandler have left New England. The Patriots also added wideouts Chris Hogan and Nate Washington and tight ends Martellus Bennett and Clay Harbor.
Meet Brady's new targets.
Clay Harbor: The 28-year-old tight end is a six-year NFL veteran, and has played for the Eagles and Jaguars. He was selected in the fourth round of the 2010 NFL Draft. He finished the 2015 season with 14 receptions for 149 yards and a touchdown.
Martellus Bennett: The Cowboys selected Bennett in the second round of the 2008 NFL Draft. At 6-foot-6, 273 pounds, Bennett has spent eight NFL seasons with the Cowboys, Giants, and the Bears. The 29-year-old has 527 career catches for 3,586 yards and 23 touchdowns. During the 2015 season in Chicago, he caught 53 balls for 439 yards and three touchdowns.
Chris Hogan: The former Bills receiver had 36 catches for 450 yards and two touchdowns during the 2015 season. After going undrafted in the 2011 NFL Draft, the 6-foot-1, 220-pound wideout spent time with the 49ers, Giants, Dolphins and Bills.
Nate Washington: Washington (6-foot-1, 183 pounds) has 11 years of NFL experience, and has spent time with the Steelers, Titans, and Texans. With Houston in 2015, Washington had 47 catches for 658 yards and four touchdowns. The 32-year-old wideout had his only 1,000 yard season with Tennessee in 2010.
Tom Brady's career timeline
[bdc-gallery id="117672″]