Patriots
Greg Hardy explains his October comments about Gisele Bundchen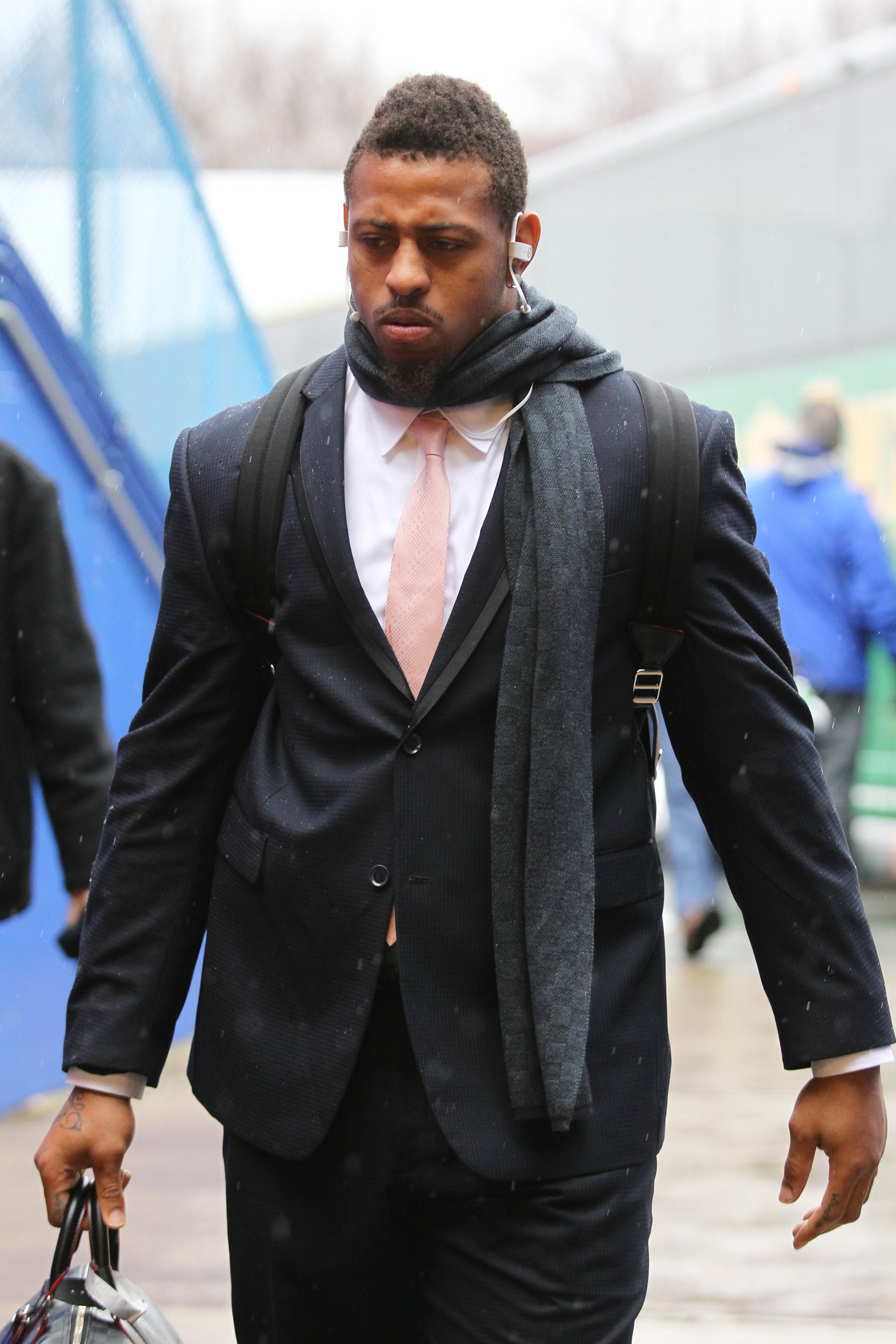 Greg Hardy returned to football during the 2015 season after serving a suspension for an alleged incident of domestic violence. He immediately caused a stir.
Before his matchup with the Patriots, his first game of the 2015 season, Hardy said he was going to come out "guns blazing," then proceeded to mention Gisele Bundchen, Tom Brady's wife.
"You seen his wife? I hope she comes to the game," Hardy said on Oct. 2015. "I hope her sister comes to the game. [I hope] all her friends come to the game."
Hardy's ex-girlfriend accused him of choking her, threatening to kill her, and throwing her onto a bed with automatic assault rifles. Hardy was found guilty of the assault charges in 2014, but he appealed the ruling. After Hardy's accuser failed to testify, prosecutors dismissed the charges in Feb. 2015, and eventually the charges were expunged in Nov. 2015.
Hardy, now a free agent, revisited his comments about Bundchen with ESPN's Adam Schefter in a one-on-one interview.
"In my head, at the time, I'm an entertainer," Hardy said, as transcribed by Business Insider. "I don't do interviews, and they want me to do interviews, so I do the interviews and I try to be entertaining, and I just don't remember my situation while I'm being an entertainer."
He added: "I got caught up in a situation, and Tom Brady's wife had nothing to do with the situation. She's pretty, she's Gisele, she's famous. Hope she comes, 'hope everybody comes' is what I said at the end, just to watch me play. It's a result of me putting myself in bad situation."
In the interview, which was shown on ESPN's digital and TV platforms on Monday, Hardy said he'd never put his hands on a woman.
"Saying I did nothing wrong is a stretch, but saying I'm innocent is correct, sir," he said.
Schefter asked Hardy to address the graphic photos that emerged from the alleged abuse incident.
"Pictures are pictures, and they can be made to look like whatever they want to," he said. "I didn't say I didn't do anything wrong. That situation occurred and that situation was handled, but as a man you can't avoid situations that aren't your fault or are your fault."
Hardy was placed on the commissioner's exempt list during the 2014 season and missed 15 games. He was then suspended for 10 games, but reduced that suspension to four games after an appeal.