Patriots
Chris Long says he's ready to find 'the next gear' with Patriots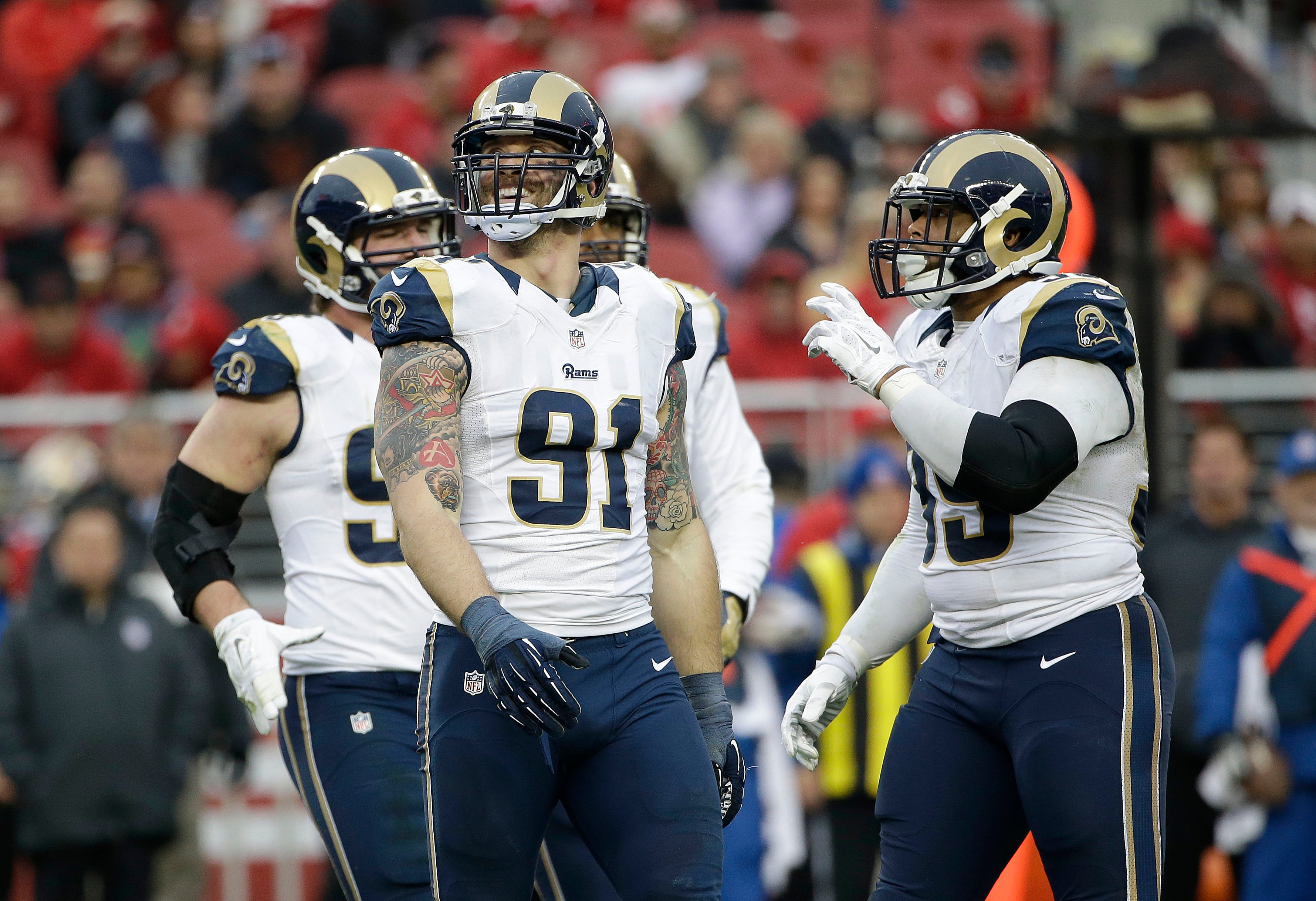 The Patriots have played in seventeen playoff games in the last eight years. Eight-year veteran Chris Long has played in zero.
When the Rams released Long following the 2015 season, the free agent defensive end picked the Patriots, a team with a track record of playoff success.
"The last eight years have been difficult," Long said of missing the playoffs with the Rams. "I'm certainly motivated to be the best me I can be and try to help. When I entered free agency, I said whatever team I end up on, I'm going to work. I've worked as hard as humanly possible over the last eight years, but I'm going to find the next gear, whatever it is. I'm very energized by just being a part of this thing."
Injuries have been an inhibiting factor for Long in the last two years. He suffered knee and ankle injuries that caused him to miss a total of 14 games. Long, who finished in the top seven with 13.5 sacks in 2011, recorded four sacks in the last two seasons.
"The last two years I've made no excuses about it," he said Wednesday on a conference call. "I feel very good right now and that's all I can say."
His father Howie Long told ESPN Chris left money on the table in free agency to join New England at a discount.
"I was very open-minded when it came to my free agency situation this year," Long said. "Obviously, the Rams felt it was time to move in a different direction. I wasn't bent out of shape about it.
"It was time to move on for me as well. A fresh start is great and I just wanted an opportunity to win, and an opportunity to be a part of something like this organization is great, and having the opportunity when it came about I was very excited. I knew it was where I wanted to be and if things fell into place for me I would be excited. So certainly, it's a blessing, and I guess that it's an opportunity."
Long, 31, will be in the mix for snaps at defensive end with position-mates Rob Ninkovich, Jabaal Sheard, Geneo Grissom, Trey Flowers, and Frank Kearse.
The Patriots 2015 season, game by game
[bdc-gallery id="543795″]