Patriots
Patriots sign defensive lineman Markus Kuhn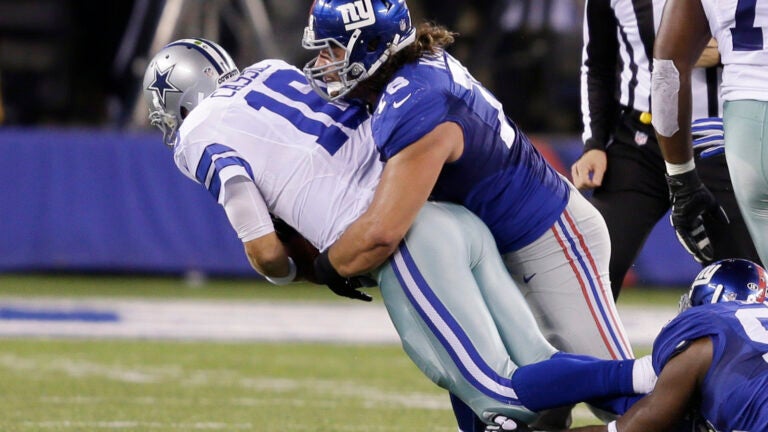 FOXBOROUGH, Mass. (AP) — The New England Patriots signed unrestricted free-agent defensive lineman Markus Kuhn on Thursday. Terms of the deal weren't disclosed.
The 6-foot-4, 303-pound German player spent four seasons with the New York Giants, making 10 starts and playing in 39 games. He has 48 total tackles, 1 1/2 sacks and two fumble recoveries, one that he returned for a touchdown.
The Giants drafted the 29-year-old former North Carolina State player in the seventh round in 2012.
https://www.instagram.com/p/BD5_0pORCVr/?taken-by=themarkuskuhn