Patriots
Patriots release former first-round pick Dominique Easley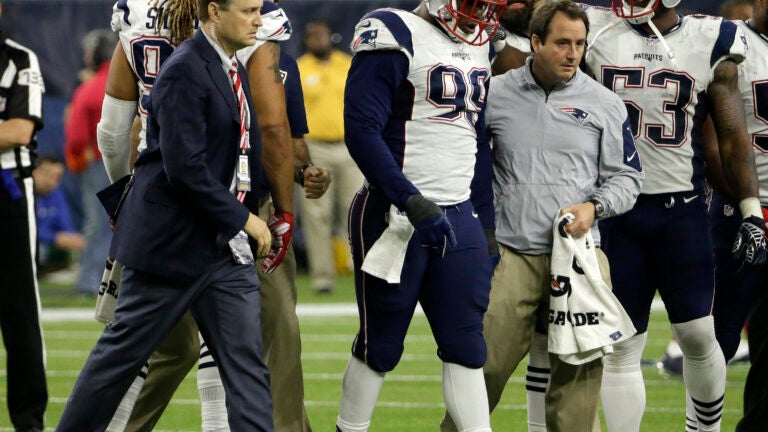 After trading away Chandler Jones to the Arizona Cardinals earlier this offseason, the Patriots have decided to part ways with another former first-round pick.
The team announced the release of Dominique Easley on Wednesday. Easley was the 29th overall pick in the 2014 NFL Draft.
Easley played 11 games in each of his first two seasons with the Patriots, but finished on the injured reserve list at the end of both campaigns.
The 24-year-old defensive tackle was having a productive 2015 season before going down with a quadriceps injury in Week 14 against the Houston Texans.  He tallied 24 tackles, three sacks, and one interception in his 22 games with the Patriots.
Ranking the Patriots' playoff losses during the Brady era
[bdc-gallery id="632876″]